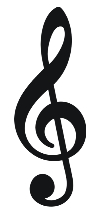 A Gala Concert of well known Wexford singers and musicians will be held in St Mary's Church, Enniscorthy on Sunday 8th April at 7.30 p.m.
The concert is in aid of the organ restoration fund.
Tickets are €10 each
Raffle also.
Tickets available to purchase from the Reverend Nicola Halford and members of the parish.