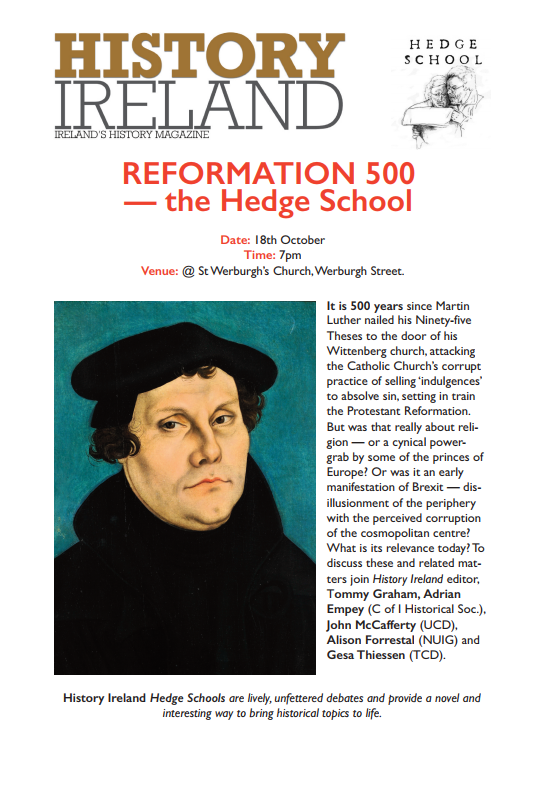 It is 500 years since Martin Luther nailed his Ninety-five Theses to the door of his Wittenberg church, attacking the Catholic Church's corrupt practice of selling 'indulgences' to absolve sin,setting in train the Protestant Reformation.
But was that really about religion — or a cynical powergrab by some of the princes of Europe?
Or was it an early manifestation of Brexit — disillusionment of the periphery with the perceived corruption of the cosmopolitan centre?
What is its relevance today?
To discuss these and related matters join History Ireland editor, Tommy Graham, Adrian Empey (C of I Historical Soc.), John McCafferty (UCD), Alison Forrestal (NUIG) and Gesa Thiessen (TCD). REFORMATION 500 — the Hedge School
Date: 18th October
Time: 7pm
Venue: @ St Werburgh's Church,Werburgh Street.
History Ireland Hedge Schools are lively, unfettered debates and provide a novel and interesting way to bring historical topics to life.