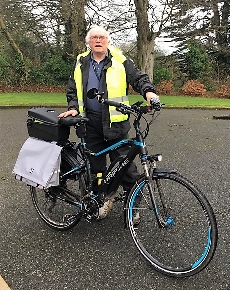 Robbie Syme, an Enniscorthy parishioner, will cycle to all points of the Diocese of Ferns between Sunday 23rd and Sunday 30th April to raise funds for the restoration of the organ in St Mary's Church.
He will visit all nine cures and cycle over 250 km during that week.
He will collect a favourite hymn from each cure and these hymns will be sung at a 'Songs Of Praise' service in St Mary's Church on Sunday 30th April 2017 at 10.30 a.m.