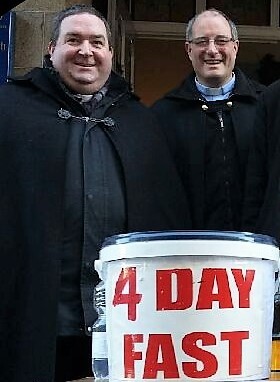 This will begin on Wednesday 20th December at 6 p.m. and will conclude at 6 p.m. on Christmas Eve.
Fr Aodhan Marken will join Canon Arthur Minion on the steps of St Iberius Church again this year.
An amazing €48,500 was raised for local charities through this event last year.
Photo from last year: l-r Fr Aodhan Marken, Canon Arthur Minion
Photo credit: Ger Hore Photography