Notices – including Synod reminder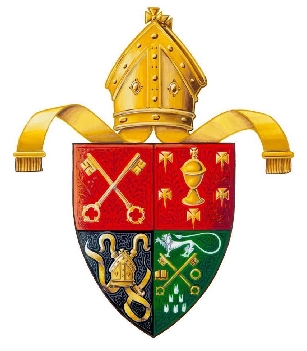 2018  MEETING OF THE DIOCESAN SYNOD
OF CASHEL FERNS & OSSORY
The Diocesan Office
The Palace Coach House,                                                                                               
Church Lane,                                                                                                                                      
Kilkenny.                                                                                                                                                                                                                                                                                                           
Telephone 00353 56 7761910 Mobile 087 2392285                      
Email: palacecoachhouse@gmail.com
14 September 2018
The Bishop requests the presence of each member of the Diocesan Synod to
A Meeting of the Diocesan Synod of Cashel Ferns & Ossory to take place as follows:
The Riverside Park Hotel, Enniscorthy, Co. Wexford.
Wednesday 17th October, 2018
Synod will commence with Service of Holy Eucharist at 2.45pm
Please note the following:
Registration for Synod will commence in the Hotel from 2.00pm.
Tea/Coffee will be available at Registration
There will be no break after the Eucharist before the commencement of the business of synod.
An evening meal will be served at 6pm, price €25.00 which includes tea/coffee/biscuits on arrival – please complete the details on attached page and return to the Diocesan Secretary ASAP and certainly before Friday 28th  September, 2018.
Notice of Motions must reach the Diocesan Secretary at least three weeks before the date of the Synod
The Book of Reports will be sent out shortly and any written questions on this must be forwarded to the Diocesan Secretary/Treasurer as soon as possible after that.
Michael Cashel Ferns & Ossory
……………………………………………………………………………………………………………
To:  Mrs Denise Hughes,
Diocesan Office,  The Palace Coach House, Church Lane,  Kilkenny.
Please complete and return to the Diocesan Secretary, address as above:
The Bishop is anxious that each parish is fully represented at the 2018 Diocesan Synod so if you are unable to attend please indicate to the Diocesan Secretary (as above) before Friday 28th September so that a Supplementalist can be summoned.
I will / will not attend the Synod on 17th October 2018, and ENCLOSE €25.00 for my meal ticket.  (Please make cheques payable to The Dioceses of Cashel Ferns & Ossory.)  Payment in advance is encouraged and appreciated. 
Signed………………………………………………………(Please print name clearly)
Parish/Union or Group………………………………………………………………….