Clonenagh Group of parishes is situated near the picturesque Slieve Bloom Mountains.
The Church of Seir Kieran from which the Diocese of Ossory is reported to have grown is also in this group of parishes.
The churches are St Peter's in Mountrath, St Matthew's in Roskelton, St Mark's in Borris-in-Ossory, St Jude's Annatrim, Lacca  & Seir Kieran.
CLONENAGH GROUP SERVICES
1st Sunday
Roskelton Church: 9.30 a.m. (MP)
Seir Kieran Church: 9.30 a.m. (MP)
Lacca Church: 10.30 a.m. (HC)
Borris-in-Ossory Church: 11.00 a.m. (HC)
Mountrath Church: 11.30 a.m. (HC)
(in November – A Remembrance of Loved Ones at 7 p.m.)
2nd Sunday
Seir Kieran Church: 9.30 a.m.(HC)
Annatrim Church: 11.00 a.m. (HC)
Mountrath Church: 11.30 a.m. (MP)
3rd Sunday
Roskelton Church: 9.30 a.m. (MP)
Seir Kieran Church: 9.30 a.m. (MP)
Borris-in-Ossory Church: 11.00 a.m. (HC)
Mountrath Church: 11.30 a.m. (MP)
Lacca Church: on the 3rd Sunday of the month the service is at 10.30 a.m. from April to September and at 4.00 p.m. from October to March.
4th Sunday
Seir Kieran Church: 9.30 a.m. (MP)
Lacca Church: 10.30 a.m. (Family Service)
Annatrim Church: 11.00 a.m. (MP)
Mountrath Church: 11.30 a.m. (HC)
5th Sunday
Mountrath Church: 9.00 a.m. (HC)
And a group service that alternates between churches at 10.30 am.
Rector: Currently vacant
Pastoral care during vacancy: The Reverend Jane Galbraith and the Reverend Tim Irvine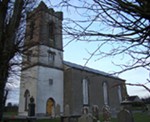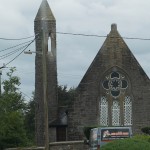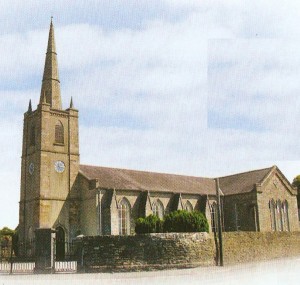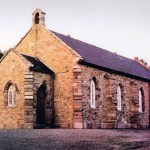 Lacca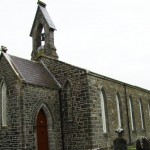 St Jude's Annatrim

View Dioceses of Cashel, Ferns & Ossory in a larger map