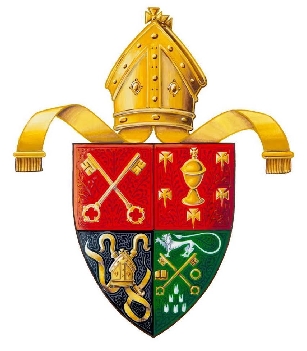 Church of Ireland
Diocese of Cashel, Ferns & Ossory
Lismore Union of Parishes – County Waterford, Ireland.
The Dean of Lismore seeks an experienced priest colleague to work with him on a house for duty basis in this extensive parish, centered on the historic Saint Carthage's Cathedral at Lismore and including much of the scenic west Waterford coastline. This role might particularly suit a recently retired priest wishing to offer some years of less onerous ministry in a beautiful part of Ireland.
The position comes with use of a well kept rectory in attractive grounds in the coastal village of Stradbally. (The city of Waterford with all its facilities is but a modest drive away. )
The position entails the following :
* Liturgical duty in adjacent parish church and as required in other churches (6 including the cathedral ) within the Union
* 1.5 days per week of pastoral ministry in a rural setting with appreciative parishioners
* occasional assemblies and activities in the two teacher primary school in Stradbally
* willingness to build community and to strengthen local ecumenical bonds
* ability to contribute somewhat to the developing role of Lismore Cathedral as a destination for pilgrims and visitors.
In addition to housing, appropriate travel and other expenses will be provided.
Any appointment is subject to vetting / clearance for ministry with children and vulnerable adults.
For further informal discussion, and to indicate interest in this ministry, please contact
Very Rev. Paul Draper
The Deanery, The Mall, Lismore, County Waterford P51 VK02, Ireland.
00353 58-54105
00353 86-7338361
dean@lismore.anglican.org