CHURCH OF IRELAND PRESS OFFICE
Church of Ireland House, 61 – 67 Donegall Street, Belfast BT1 2QH
 PRESS RELEASE
Pr 29/20
 For immediate release: Monday, 8th June 2020
 Church of Ireland Launches
Returning to In-Church Worship Protocols
The Church of Ireland has published protocols for a return to in-church worship to provide guidance to parishes – in both Northern Ireland and the Republic of Ireland – in relation to the reopening of places of worship that have been closed due to the Covid-19 pandemic.
The Returning to In-Church Worship Protocols document is now available in the Parish Resources section of the Church of Ireland website: www.ireland.anglican.org/parish-resources
In a joint introduction, the Archbishop of Armagh, the Most Revd John McDowell, and the Archbishop of Dublin, the Most Revd Dr Michael Jackson, write: "Reopening churches for public worship is only possible if it can be done safely and by minimising the risk of spreading Covid-19. We strongly commend the implementation of these protocols."
Nine stages for reopening church buildings are set out, starting with communicating with workers and parishioners prior to opening on a specific date.  The protocols have been prepared by representatives from the House of Bishops, the Representative Body Executive Committee, and the staff of the Representative Church Body, the Church's central trustee body.
At all times, churches must comply fully with all relevant current legislation in their respective jurisdiction, and follow the advice of health authorities, particularly in relation to social distancing, hand hygiene, and respiratory hygiene.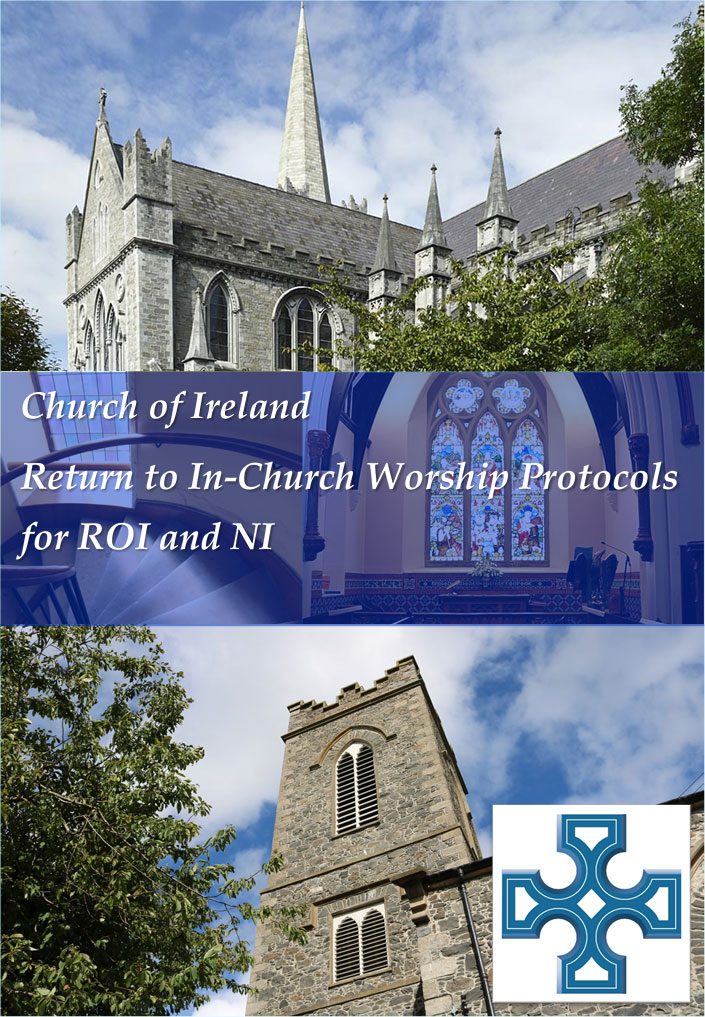 PISGAH! A Reflection for the Fifth Sunday before Advent
The Peace of the Lord be always with you!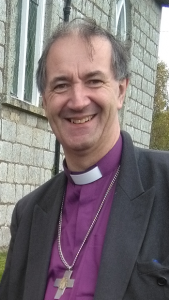 Welcome to the website of the Diocese of Cashel Ferns and Ossory.
We are one of the twelve dioceses of the Church of Ireland, covering a large area of the South East from Rosslare to Mountrath and from Gorey to Cahir.
We hope what you see and read on this site will give you an impression of our life, worship and witness and make you feel very welcome to join in our activities.
We have a long history and nearly one hundred and fifty church buildings, including six ancient cathedrals. But at the end of the day we are about people…. Bringing them into fellowship with God and with each another as week by week we gather to break the bread and to tell the ever – fresh story of God's loving presence in Jesus Christ and in the whole life of the world.
Some find faith easy, some find it very challenging, but wherever you are on your journey of faith we welcome you and wish to walk with you in the quest for hope and holiness.
Web pages, however captivating, are no substitute for human contact or for the love and care we all need if we are to face the turbulence and pace of modern life. We hope what you read here will draw you into our midst as we seek though worship and personal encounter to make our response to the human experience of God.
Michael Cashel Ferns and Ossory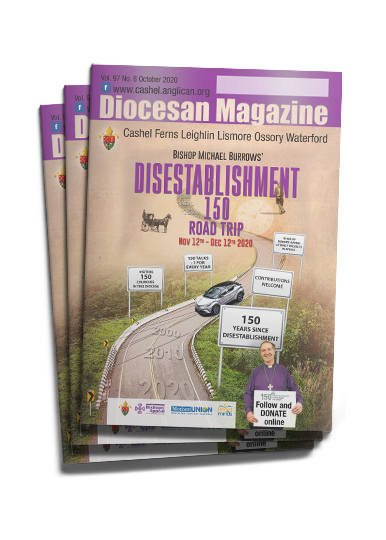 Diocesan Magazine
Get your copies in 2020
For annual subscriptions contact:
Mrs Denise Hughes
The Diocesan Office
The Palace Coach House
Church Lane Kilkenny
Tel: 056 7761910
Cost (11 issues per year):
– €40 through your parish distributor
– €65 posted to your address
– or read your Magazine on screen by getting a pdf sent to you by email for €35 per year
EDUCATION GRANTS AVAILABLE
Ferns Diocesan Board of Education Grant – First Year Child Assistance for Secondary School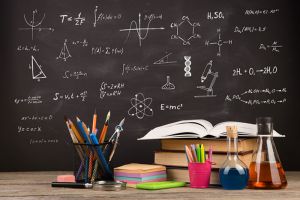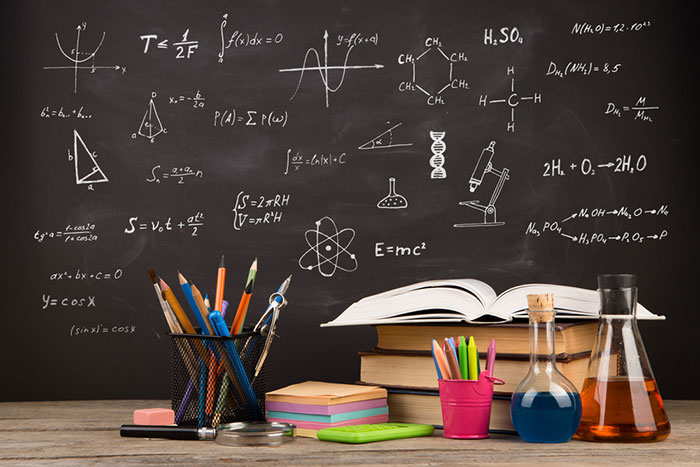 MORE DETAILS
GAELTACHT SCHOLARSHIPS 
Ferns Diocesan Board of Education also offers Scholarships to Irish College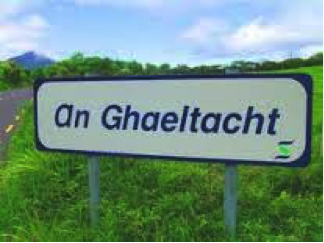 MORE DETAILS
FIND YOUR NEAREST CHURCH SERVICE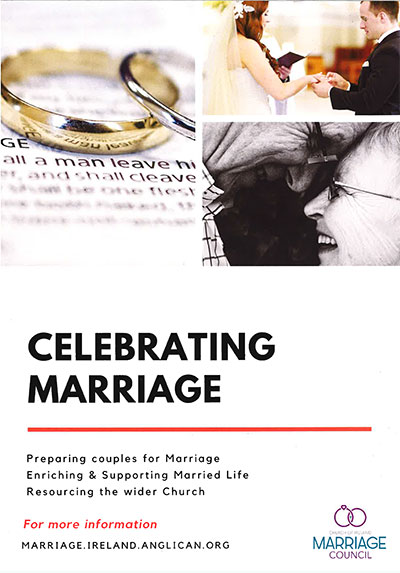 It is important that somehow we ensure in these times that music remains part of our worship even in new and imaginative ways – perhaps through the reflective use of instrumental music or through meditative listening to recorded singing. 
Bishop's September letter
EVENTS uncertain due to covid-19 pandemic
There are no upcoming events at this time