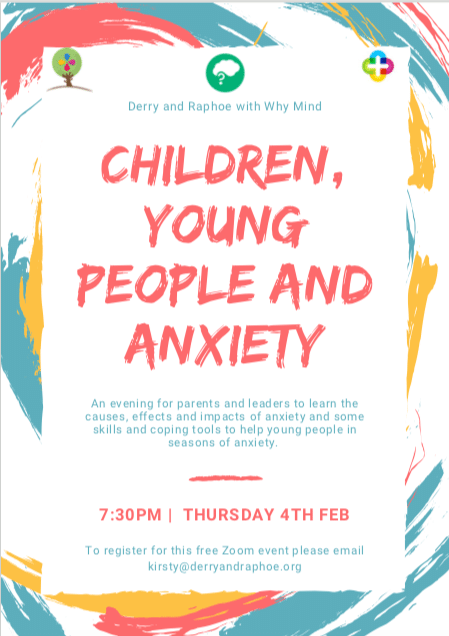 Two important Children's Ministry training events are happening tomorrow night, Thursday, February 4th 2021 –
Building Blocks has three CMN members on its team – Lydia Monds, Lynn Storey and Julie Currie – and they will be sharing simple ideas for self care and for Children's Ministry during Lent and Easter  (including St. Patrick's Day among others). Please join in.
Also
on the same evening Kirsty from Derry and Raphoe is running an amazing Diocesan training with Tom from WhyMInd on the same evening – Children, Young People and Anxiety. See leaflet below.