PIPES AND POETRY IN TRAMORE ON OCTOBER 20TH
October 20, 2019 @ 3:00 pm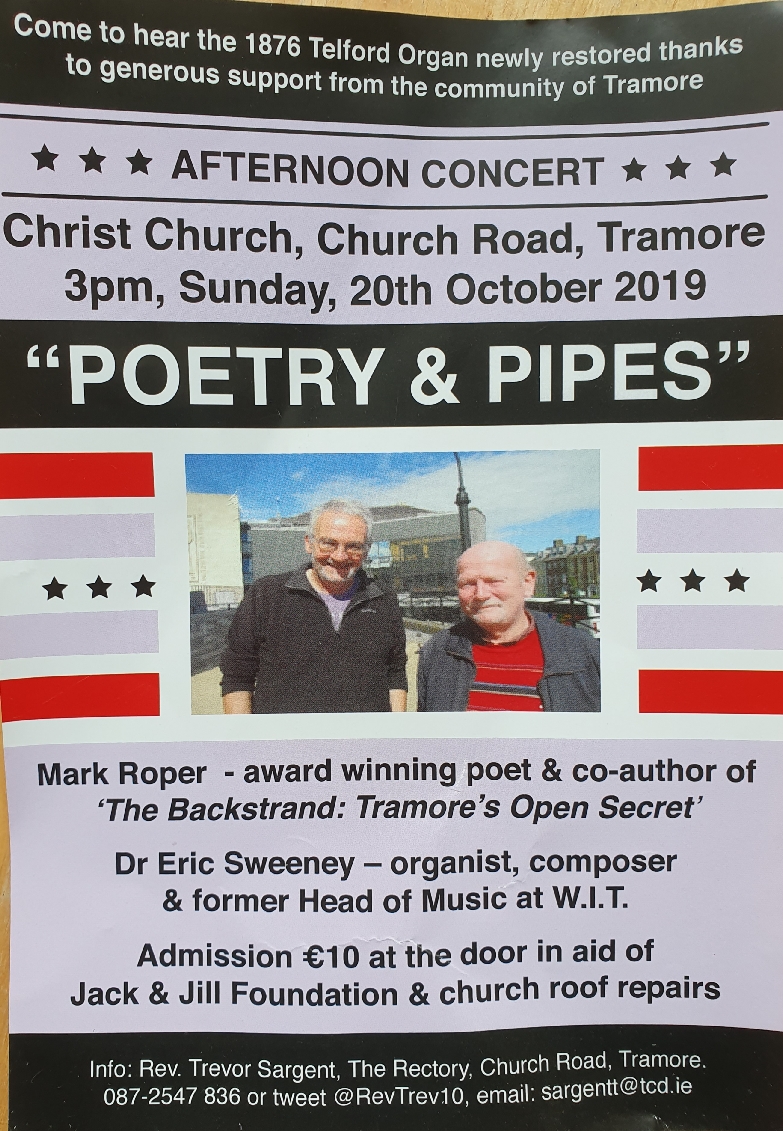 Come along to an Afternoon Concert in Christ Church, Tramore at 3 p.m. on Sunday 20th October 2019.
The 1876 Telford organ has been restored thanks to generous support from the community of Tramore and this special event will celebrate that.
Poet Mark Roper and organist Dr Eric Sweeney will delight their audience with this concert.
Admission €10 at the door (in aid of Jack & Jill Foundation and church roof repairs
See flyer