Facebook page:
https://www.facebook.com/abbeyleixandkillermogh
For 5th Sunday services, Easter, Christmas and month of August contact the Rector
Abbeyleix, notable for the quality of its preserved historical buildings, was founded as an estate town by Viscount de Vesci. The house of the de Vesci family and the Church of Ireland Church were built by James Wyatt, and the estate workers were housed in some of the finest 19th century houses in the county. The old Patrician boys' primary school has recently been converted into a heritage centre.
In Ballinakill you can see the ruins of a castle built by the Dunnes in the 17th century, but never inhabited. The entrance to the town is marked by two Toll trees, where a toll was paid by visitors who came to the town.
Durrow, an old Norman town was made part of Kilkenny by the Ormonds, but was restored to Laois in 1846. It has one of the last large pre-Palladian houses to be built in Ireland.
ABBEYLEIX & KILLERMOGH UNION
EIRCODES
St. Michael & All Angels' Church, Abbeyleix … R32 AW62
St. Tighernagh's Church, Aughmacart … R32 RV05
All Saints' Church, Ballinakill … R32 CK40
Ballyroan Church … R32 WP80
St. Fintan's Church, Durrow … R32 X674
Killermogh Church … R32 NA02
1st Sunday
Aughmacart Church: 9.00 a.m.
Ballyroan Church: 10.00 a.m.
Durrow Church: 10.30 a.m.
Abbeyleix Church: 11.30 a.m.
Kilermogh Church: 12.00 noon
2nd Sunday
Ballyroan Church: 10.00 a.m.
Durrow Church: 10.30 a.m.
Abbeyleix Church: 11.30 a.m.
Kilermogh Church: 12.00 noon
3rd Sunday
Aughmacart Church: 9.00 a.m.
Ballyroan Church: 10.00 a.m.
Durrow Church: 10.30 a.m.
Abbeyleix Church: 11.30 a.m.
Kilermogh Church: 12.00 noon
4th Sunday
Ballyroan Church: 10.00 a.m.
Durrow Church: 10.30 a.m.
Abbeyleix Church: 11.30 a.m.
Kilermogh Church: 12.00 noon
5th Sunday
There is an early service of Holy Communion at 8.30 a.m. and a Family Service of the Word at 11.00 am.
(These 8.30 a.m. and 11.00 a.m. services usually alternate between Durrow and Abbeyleix churches)
On a 5th Sunday there is also a service of Evening Prayer One in All Saints' Church, Ballinakill at 7 p.m.
Rector: The Reverend Canon Patrick Harvey
057 8731243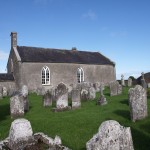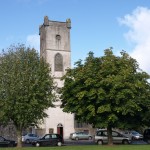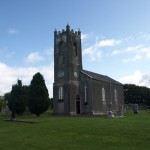 View Dioceses of Cashel, Ferns & Ossory in a larger map