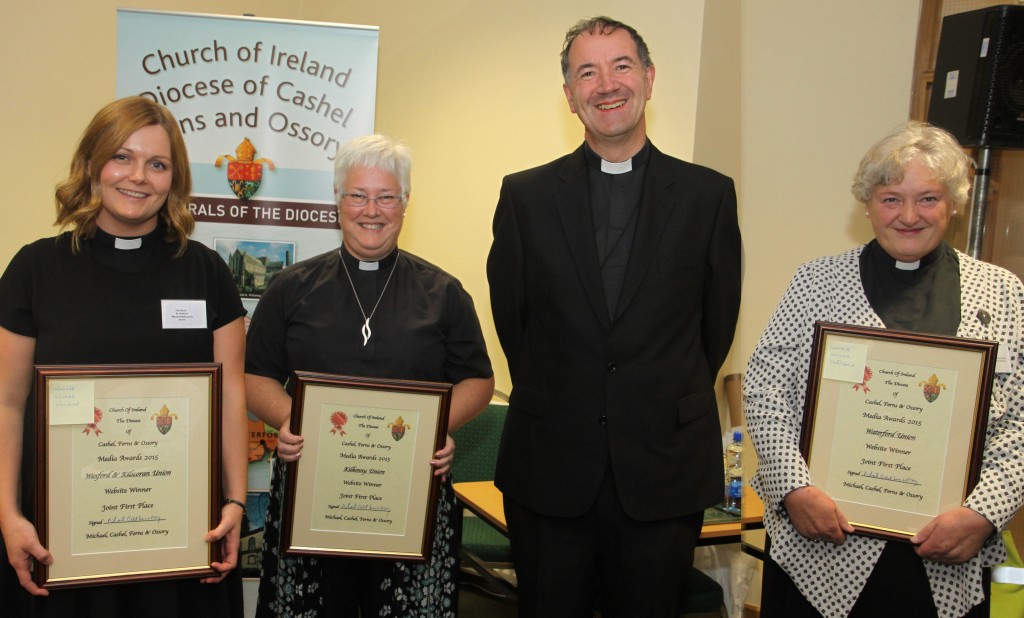 CFO Website Winners 2015
L-R: The Revd Nicola Halford (Wexford & Kilscoran Union), the Very Revd Katharine Poulton (Dean of Ossory), the Bishop and the Very Revd Maria Jansson (Dean of Waterford).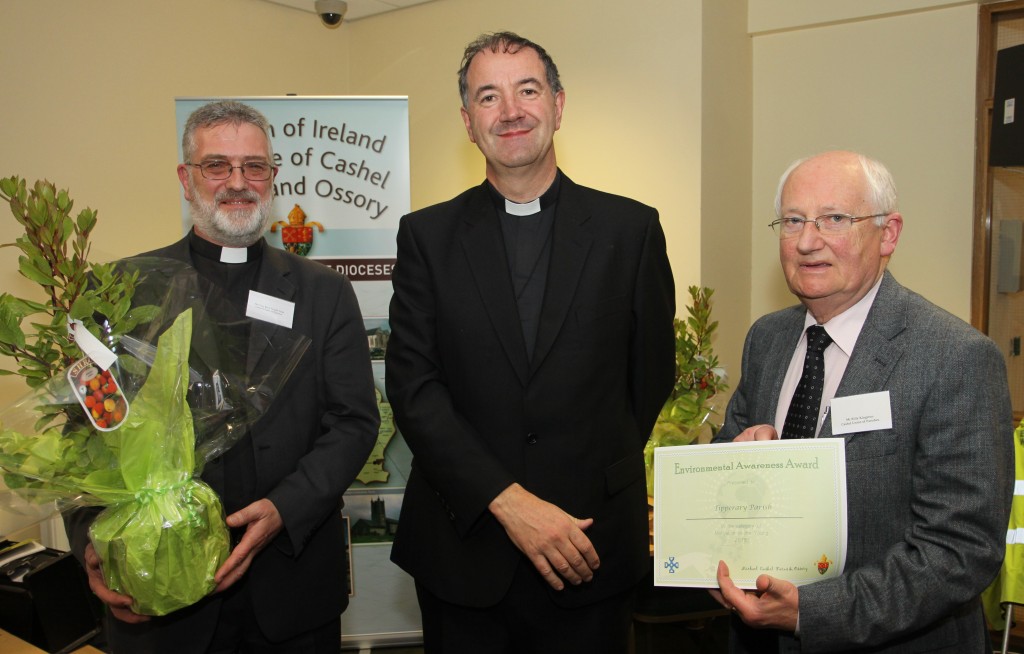 The annual ecological awards Tipperary was the winner in the Environmental motivation category.
L-R:  The Dean of Cashel the Very Revd Gerald Field, the Bishop, and Mr Billy Kingston.
———————————————————————————————
This year we concentrated on the social media side of our Diocese.
 Specifically websites and Facebook.
 There was no need to request entries and they are all there to see on the internet.
 A small sub committee of the Diocesan Magazine committee examined all the sites and facebooks that exist in the Diocese and adjudicated.
 Recognition here today is by a presentation of a number of framed certificates, signed by the Bishop, for display in the church porch or somewhere prominently, with a follow up soft copy which will be emailed for display on the winning websites.
 For next year
Grants:
The committee recommends that fund of €5,000 be set aside from the finances of the Diocesan Magazine so that parishes who are either in the process of building their site up or more importantly for those who have no website be encouraged to apply for a grant from the fund.  A date will be announced for the close applications for these grants.
The Digital Age!
The ultimate aim is to have every parish with its own website and Facebook page which latter can have a link on the Diocesan and parish websites links visible.
Parish websites can also have a link to digital versions of their parish newsletter present.
Overall spreading the 'Gospel'!
All this digital news helps to spread the news around the Diocese and beyond.
Hard copy parish newsletters should still continue and there is still demand for the Diocesan Magazine as currently published.
Other awards: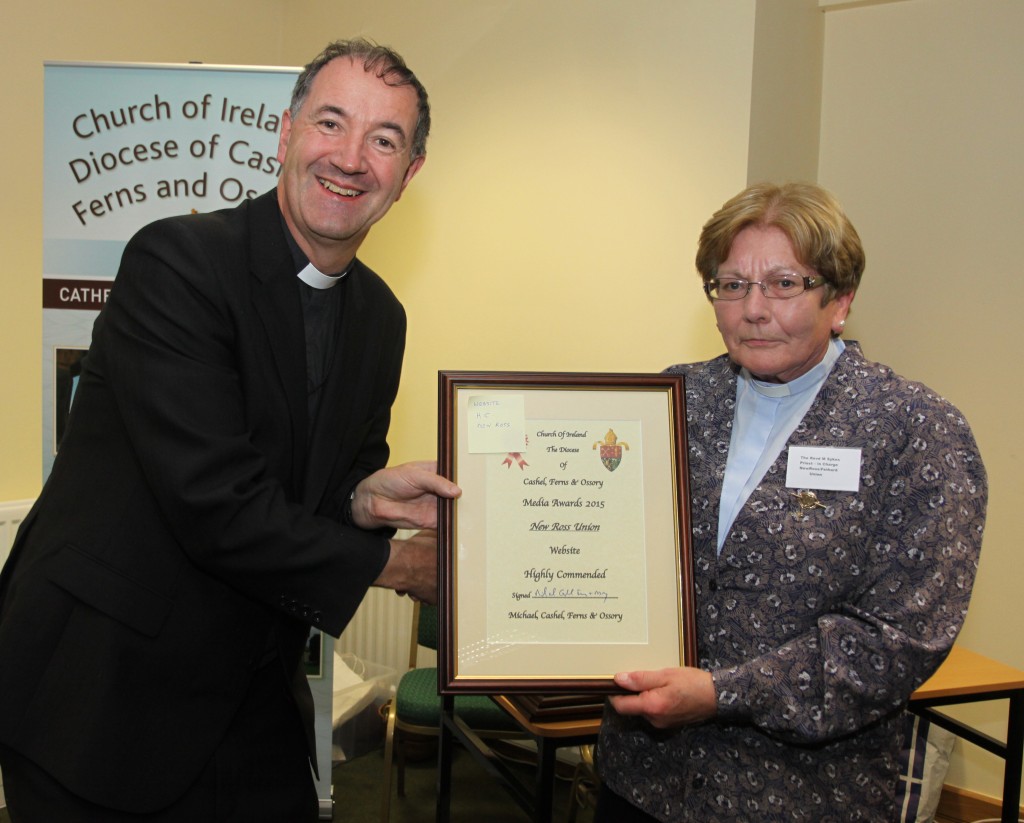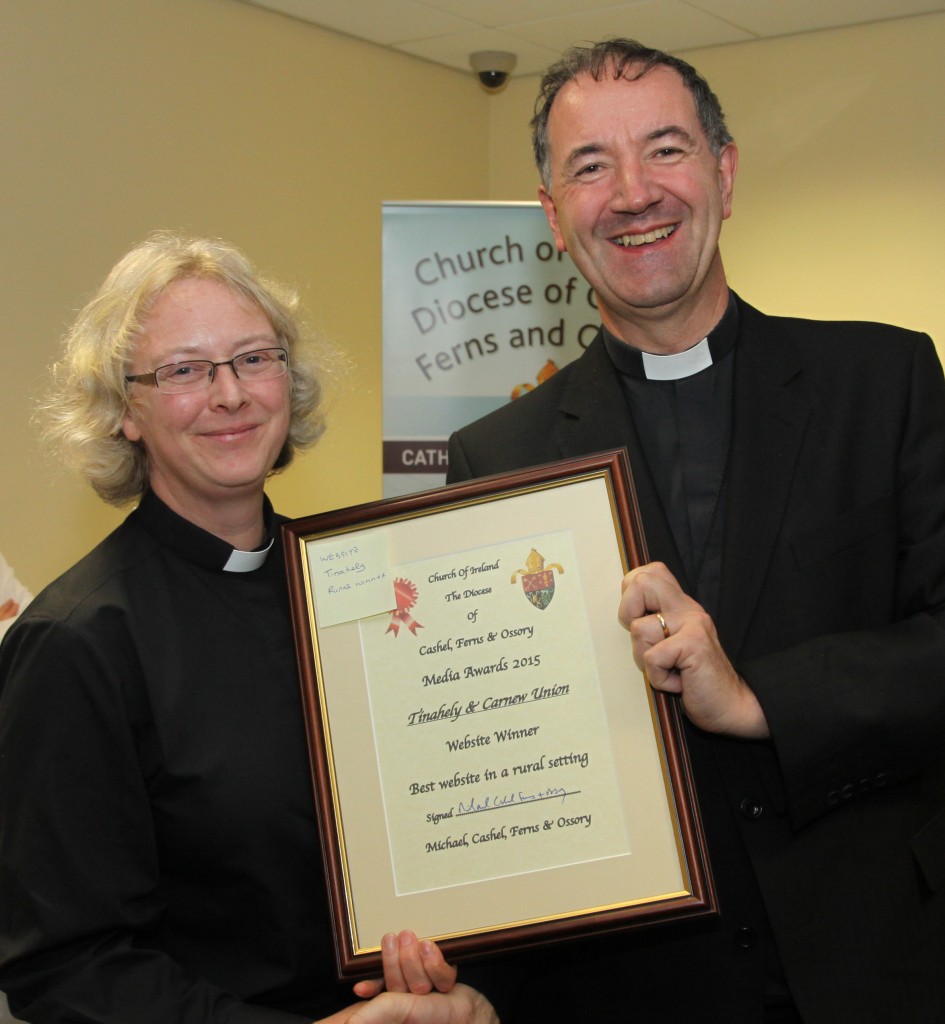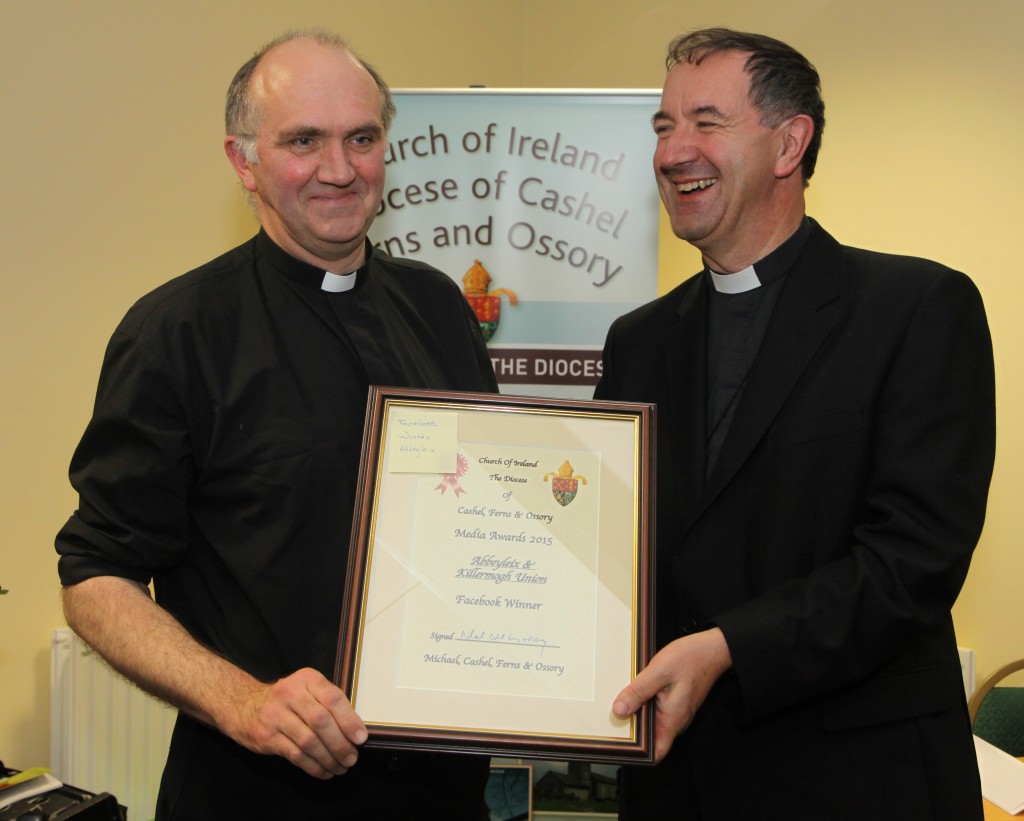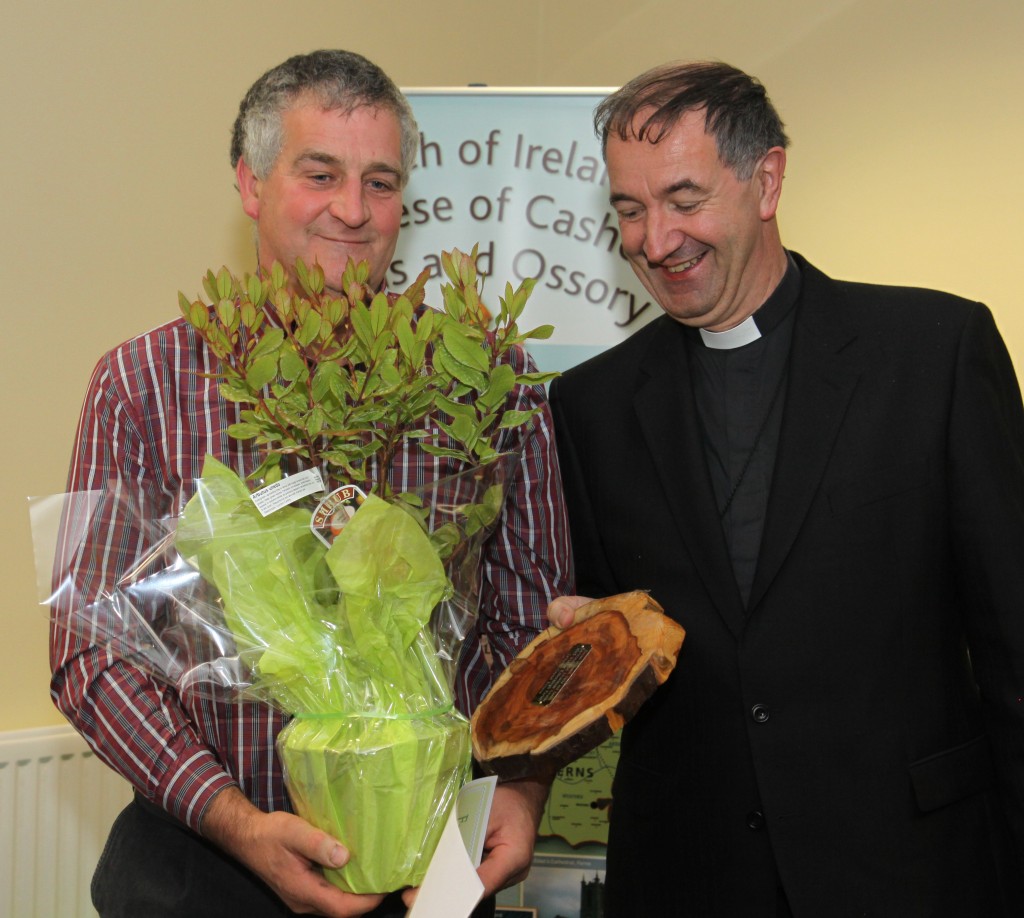 ========================================================================================