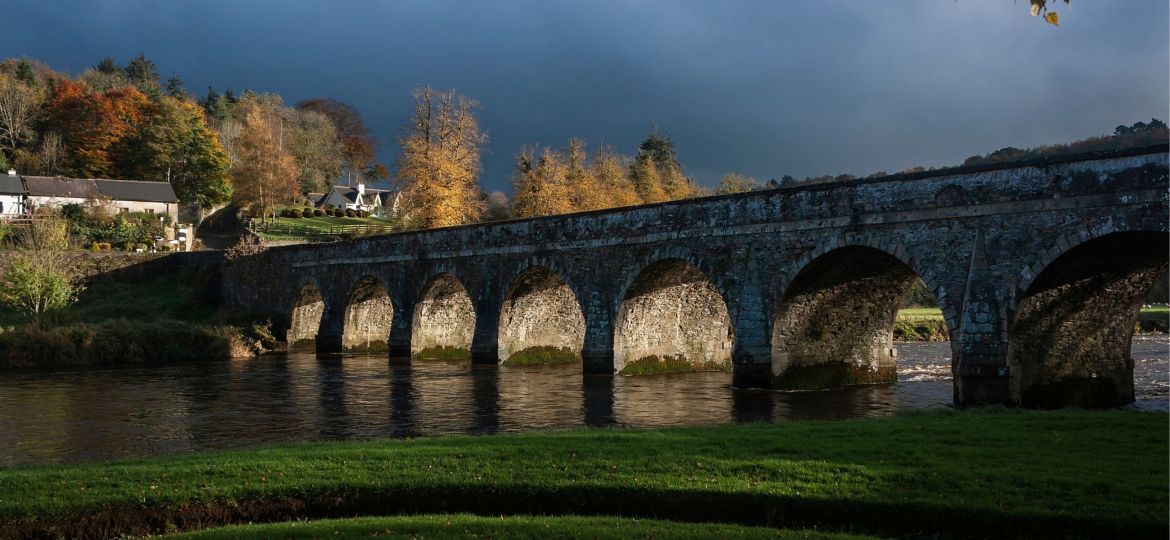 Bishop Michael Burrows will be resuming his audio-visual reflections this weekend due to the closure of churches during Level 3 Covid-19 restrictions.
His Saturday 10th October reflection is called 40 Seconds To Say Something Of Significance  and highlights what the story of Philip and the Ethiopian official from the Acts of the Apostles has to say to us in the current Covid clinmate.
He also speaks of St Canice whose special day falls in October and reads the Collect of St Canice's Day. This is what he will say about Ossory's patron saint:
"He was apparently a friend of St Columba, he was a founder of monasteries, he was associated particularly with Aghaboe which became a principal monastery in ancient Ossory before the see moved to Kilkenny. He was a lonely person and he copied the Scriptures so would have been very much in tune with Philip too and became known as a preacher who loved the countryside and animal life so this is a prayer that is very much about ecology and conservation and is timely:
Lord, how various are your works
In wisdom You've made them all and the earth is full of your creatures.
Grant that, as we praise you for the life and preaching of Canice among the hills and rivers of Kilkenny so we may, after his example, learn to regard the heritage we have in this beautiful land as a trust to preserve and hand on to those who come after us, for your glory endures forever through Jesus Christ our Lord
The aim of the photo accompanying this post is to illustrate the theme of this Collect and is, of course, of Inistioge bridge in County Kilkenny.
The reflection will go live on this website at 1 p.m. tomorrow, Saturday, October 10th 2020.
Please spread the word and stay safe
MH