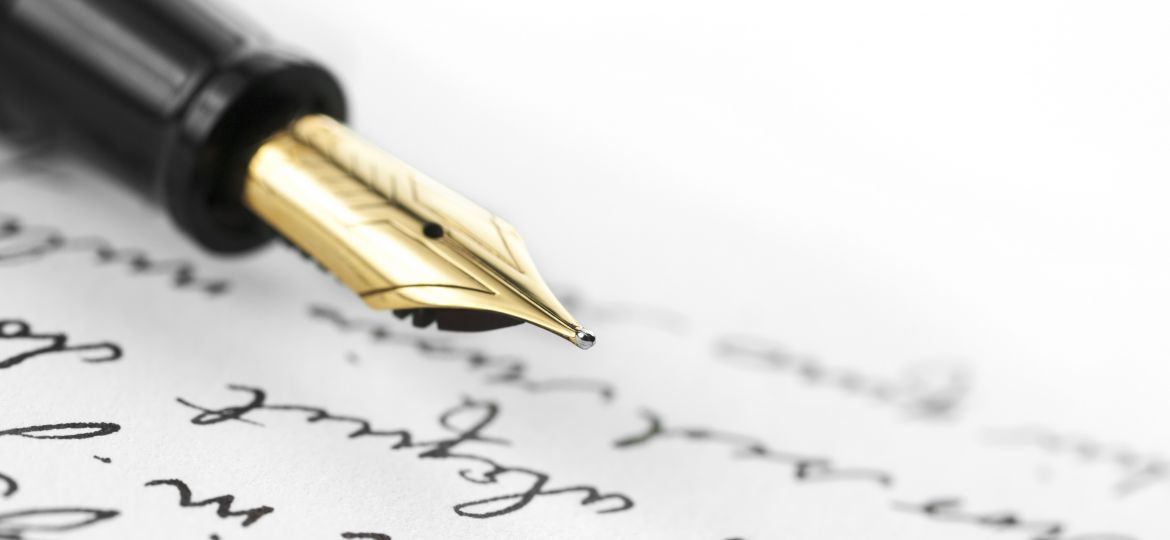 DIFFERENT APPROACH FOR A DIFFERENT TIME
Dear Friends
As you will know I was obliged to postpone my tour of the 150 churches / places of worship in the diocese which should have taken place in May / June, marking the 150th anniversary of the Disestablishment of the Church of Ireland. The schedule had been planned and the leaflets printed.
Many have encouraged me to try to recreate the event later in the year, and I would love in some limited way to do so after so many cancellations and confusions.
Even to see all our places of worship and prayer again, to pray on their very thresholds for all who belong to and worship in every parish, would do my soul good. And perhaps, even in an indirect way, my endeavour might bring some sense of coherence and common purpose back to the diocese as we continue our extraordinary journey through this pandemic.
Actually, the idea of 'having another go' at my road run also makes a certain measure of historical sense.
The years between 1870 and 2020 are now bookended by two crises which shook the Church of Ireland and the wider society in which it is set …Disestablishment and Covid -19.
Both tested the resourcefulness of the church; both involved great faith and generosity to allow the church to emerge safely from a pastoral and economic crisis. Thus, the lessons of the years after 1870 can actually be an inspiration for us now.
PERSONAL PILGRIMAGE/SPONSORED ROAD TRIP
What I plan to do is simply to replace each date in the brochure that is circulating alongside this month's magazines with a new date from November 12th to December 12th. It would be a shame to waste the brochures themselves! So accompanying this letter is a list of how each date in the summer is replaced with a new date in the coming weeks. Otherwise the timings of church visits on a particular date will be exactly the same.
BUT, AND THIS IS REALLY IMPORTANT
– at the time of writing (and I must accept that this is likely to remain the situation) outdoor gatherings, even in the vicinity of churches, of significant numbers of people from multiple households are not in order. Nor is the use (and indeed potential contamination) of the interior of churches permitted through gatherings outside of actual worship. Above all I would not want to put people in a position where they felt vulnerable or unsafe especially as winter approaches SO:
I will visit each church with a view to meeting (outside) AT MOST two churchwardens, or the rector and one churchwarden.
I will offer a prayer on the threshold for the worship and witness of that place
 and give my short talk on a particular year since 1870.
 I hope that parishioners who are not present physically will be with me in spirit; they must NOT feel tempted to attempt to turn up!
 The talks will be recorded as I give them and uploaded to the diocesan website cashel.anglican.org and Facebook page as soon as possible each day of the tour. Hence they will become a cumulative chronicle available to a wide diocesan listenership, and each will be I hope enriched by having been recorded in a specific place.
I realise that the planned crowded diocesan service to close the peregrinations is not possible now.
I also realise that the financial aspect of my previous plans may now be considered excessively demanding in the light of great economic challenges faced by parishes, and I want to be realistic about that. However, the needs of the poor do not go away and charities and development agencies are crying out for funds for their vital work in these times. Before the pandemic I made a commitment to raise particular sums for Feed the Minds and Mothers' Union projects. These agencies understand the reality of life now, but hold out a hope that I might be able to raise for them at least something of what I had promised. So, if individuals and parishes feel they can manage to give something to needs beyond the local, I will be delighted to receive contributions left for me at individual locations, and information will also be provided on our diocesan online platforms concerning the making of donations electronically.
As I say, I want to be sensitive and flexible about this aspect of my plans, and quite understand where parishes now find themselves financially …
The new plans for the peregrinations involve a different approach and a different time of the year …but not the entire loss of what seemed a good idea. And perhaps the new arrangements can in a modest way warm our collective hearts as we prepare for a rather strange Christmas, not least in the context of liturgy and worship. Much more of this anon.
DEPARTURES
As these words appear, Canon Peter Tarleton will have left us to begin a new chapter of life in his retirement in Thailand. We will miss him enormously – his ministry in various settings in this diocese has been distinctive, refreshing and imaginative …. Yet always rooted in sound pastoral care. Peter is a priest of ever – fresh mind and indeed of a certain edginess, and he has earned much gratitude and affection. We hope he will maintain a benevolent interest in our affairs even from afar. 
 The start of October also brings the departure of the Reverend Graham Sawyer from Kilcooley and Fertagh to a ministry of school chaplaincy in Limerick. His time with us has been but short, but he has emphasised how very much he enjoyed the beauty and spiritual solitude of his Co Tipperary glebe. 
 We lament the death of a much-valued Diocesan Reader, Ann Gill of Fiddown Union, after a long illness. Ann truly loved her ministry in the diocese, and she carried about with her an infectious positivity and a warm pastoral concern. To her beloved husband Sam and her family we offer our sympathy and our admiration. 
 We also sympathise with the Reverend Stella Jones, sometime rector of Clonenagh and now living in Gorey, on the death of her husband the distinguished musician Robert Beare. 
 See  timetable for the trip below
Michael Cashel Ferns & Ossory
Timetable for Disestablishment 150 Road Trip
THURSDAY, NOVEMBER 12th 2020
| | | |
| --- | --- | --- |
| TIME | VENUE | TOPIC |
| 0930 | St Canice's Kilkenny | 1870 |
| 1000 | St John's Kilkenny | 1871 |
| 1040 | Freshford | 1872 |
| 1400 | The Colliery Church | 1873 |
| 1430 | Castlecomer | 1874 |
| 1520 | Bilboa | 1875 |
| 1600 | Mothel | 1876 |
SATURDAY, NOVEMBER 14TH 2020
| | | |
| --- | --- | --- |
| 0930 | Aghaboe | 1877 |
| 1000 | Borris-in-Ossry | 1878 |
| 1045 | Sier Kieran | 1879 |
| 1130 | Annatrim | 1880 |
| 1215 | Lacca | 1881 |
| 1250 | Clonenagh | 1882 |
| 1325 | Roskelton | 1883 |
| 1435 | Rathdowney | 1884 |
| 1505 | Rathsaran | 1885 |
| 1535 | Castlefleming | 1886 |
| 1605 | Donaghmore | 1887 |
|   |   |   |
FRIDAY, NOVEMBER 20TH 2020
| | | |
| --- | --- | --- |
| 0945 | Clonbeg | 1888 |
| 1045 | Cashel | 1889 |
| 1135 | Magorban | 1890 |
| 1215 | Fethard | 1891 |
| 1300 | Clonmel | 1892 |
| 1350 | Tullameelan | 1893 |
| 1430 | Marlfield | 1894 |
| 1510 | Cahir | 1895 |
| 1600 | Tipperary | 1896 |
| 1650 | Dundrum | 1897 |
SATURDAY, NOVEMBER 21ST 2020
| | | |
| --- | --- | --- |
| 1000 | Thurles | 1898 |
| 1045 | Templemore | 1899 |
| 1125 | Kilfithmone | 1900 |
| 1220 | Johnstown | 1901 |
| 1310 | Littleton | 1902 |
| 1400 | Kilcooley | 1903 |
| 1450 | Crohane | 1904 |
| 1830 | Ballintubbert | 1905 |
| 1910 | Luggacurran | 1906 |
| 1950 | Timogue | 1907 |
| 2020 | Stradbally | 1908 |
| 2045 | Curraclone | 1909 |
TUESDAY, NOVEMBER 24TH 2020
| | | |
| --- | --- | --- |
| 0945 | Shankill | 1910 |
| 1020 | Leighlin | 1911 |
| 1115 | Carlow | 1912 |
| 1150 | Staplestown | 1913 |
| 1220 | Urglin | 1914 |
| 1400 | Nurney | 1915 |
| 1440 | Bagnelstown | 1916 |
| 1525 | Lorum | 1917 |
| 1615 | Killedmond | 1918 |
| 1700 | Borris | 1919 |
| 1740 | Goresbridge | 1920 |
WEDNESDAY, NOVEMBER 25TH 2020
| | | |
| --- | --- | --- |
| 0830 | Kilkenny College Chapel | 1921 |
| 1000 | Aughmacart | 1922 |
| 1040 | Durrow | 1923 |
| 1115 | Killermogh | 1924 |
| 1200 | Abbeyleix | 1925 |
| 1245 | Ballinakill | 1926 |
| 1330 | Ballyroan | 1927 |
| 1515 | Ballyfin | 1928 |
| 1600 | Portlaoise | 1929 |
| 1640 | Portlaoise, Hosp Chapel | 1930 |
| 1720 | The Rock | 1931 |
THURSDAY, NOVEMBER 26TH 2020
| | | |
| --- | --- | --- |
| 1030 | Piltown | 1932 |
| 1115 | Portlaw | 1933 |
| 1150 | Clonegam | 1934 |
| 1240 | Kilmeadan | 1935 |
| 1430 | Annestown | 1936 |
| 1510 | Tramore | 1937 |
| 1615 | Dunmore | 1938 |
| 1715 | Waterford Cathedral | 1939 |
| 1845 | Kilnamanagh | 1940 |
FRIDAY, NOVEMBER 27TH 2020
| | | |
| --- | --- | --- |
| 1000 | Fenagh | 1941 |
| 1030 | Myshall | 1942 |
| 1110 | Aghade | 1943 |
| 1150 | Ardoyne | 1944 |
| 1240 | Aghold | 1945 |
| 1320 | Shillelagh | 1946 |
| 1400 | Mullinacuffe | 1947 |
| 1530 | Tullow | 1948 |
| 1630 | Kildavin | 1949 |
| 1705 | Clonegall | 1950 |
| 1740 | Bunclody | 1951 |
| 1815 | Kilrush | 1952 |
THURSDAY, DECEMBER 3RD 2020
| | | |
| --- | --- | --- |
| 1000 | Inistioge | 1953 |
| 1040 | Kilfane | 1954 |
| 1130 | Ennisnag | 1955 |
| 1200 | Kells | 1956 |
| 1230 | Kilmoganny | 1957 |
| 1545 | Cloydagh | 1958 |
| 1620 | Killeshin | 1959 |
| 1705 | Mayo | 1960 |
| 1745 | Castletown | 1961 |
FRIDAY, DECEMBER 4TH 2020
| | | |
| --- | --- | --- |
| 0945 | Horetown | 1962 |
| 1030 | Taghmon | 1963 |
| 1115 | Balloughton | 1964 |
| 1205 | Mulrankin | 1965 |
| 1245 | Kilscoran | 1966 |
| 1320 | Killinick | 1967 |
| 1500 | Castlebridge | 1968 |
| 1545 | Wexford | 1969 |
| 1640 | Killurin | 1970 |
| 1730 | Templescoby | 1971 |
| 1810 | Clonmore | 1972 |
| 1930 | Enniscorthy | 1973 |
| 2010 | Clone | 1974 |
| 2050 | Monart | 1975 |
SATURDAY, DECEMBER 5TH 2020
| | | |
| --- | --- | --- |
| 1015 | Rathvilly | 1976 |
| 1055 | Baltinglass | 1977 |
| 1135 | Ballynure | 1978 |
| 1215 | Stratford | 1979 |
| 1400 | Kiltegan | 1980 |
| 1440 | Moyne | 1981 |
| 1515 | Hacketsown | 1982 |
| 1550 | Clonmore | 1983 |
| 1700 | Camolin | 1984 |
| 1745 | Ballymore | 1985 |
| 1830 | Kilcormack | 1986 |
TUESDAY, DECEMBER 8TH 2020
| | | |
| --- | --- | --- |
| 1400 | Carnew | 1987 |
| 1440 | Kilcommon | 1988 |
| 1530 | Preban | 1989 |
| 1620 | Kilpipe | 1990 |
THURSDAY, DECEMBER 10TH 2020
| | | |
| --- | --- | --- |
| 1015 | Hollyfort | 1991 |
| 1050 | Gorey | 1992 |
| 1125 | Leskinfere | 1993 |
| 1205 | Ballycanew | 1994 |
| 1345 | Kiltennel | 1995 |
| 1420 | Ardamine | 1996 |
| 1500 | Clonevan | 1997 |
| 1535 | Kilmuckridge | 1998 |
| 1610 | Kilnamanagh | 1999 |
| 1650 | Monamolin | 2000 |
FRIDAY, DECEMBER 11TH 2020
| | | |
| --- | --- | --- |
| 1000 | Fethard-on-Sea | 2001 |
| 1040 | Killesk | 2002 |
| 1120 | Whitechurch | 2003 |
| 1200 | New Ross | 2004 |
| 1240 | Old Ross | 2005 |
| 1400 | Rossdroit | 2006 |
| 1440 | Killegney | 2007 |
| 1520 | Killanne | 2008 |
| 1605 | Ballycarney | 2009 |
| 1750 | Ferns Cathedral | 2010 |
| 1845 | Templeshanbo | 2011 |
SATURDAY, DECEMBER 12TH 2020
| | | |
| --- | --- | --- |
| 0830 | Fountain | 2012 |
| 0915 | Lismore | 2013 |
| 0950 | Cappoquin | 2014 |
| 1030 | Dungarvan | 2015 |
| 1115 | Stradbally | 2016 |
| 1150 | Kilmacthomas | 2017 |
| 1225 | Comeragh | 2018 |
| 1530 | Bishop's House Chapel | 2019 |
 Cheques should be made payable to: CHURCH OF IRELAND BISHOPS' APPEAL