In this month's letter our Bishop pays tribute to Canon Susan Green and Archdeacon Andrew Orr who are leaving, mentions an imminent retirement, an ordination, a change in Killeshin and much more.
Dear Friends
Over the summer the rate of change in the diocese, particularly among our clerical colleagues, has not slowed down! Canon Susan Green has been appointed Dean of Cloyne Cathedral and Rector of Cloyne Union which is essentially the parish based on Midleton, Co Cork. While congratulating her on this preferment, we know how much we will miss her in the diocese and particularly as chaplain to Kilkenny College. She brought to that role the skills of a professional teacher, the experience of a former youth officer, and above all a highly caring approach. During her time the new college chapel was opened and the role of chaplain was enhanced from something modestly part-time to something necessarily and rightly full-time.
Archdeacon Andrew Orr also leaves us alongside Susan, and he is to have a new ministry involving being both priest-in-charge of Youghal Union and also chaplain to Midleton College. Andrew's decade-long ministry in Tullow Group has been exemplary in terms of quality of worship and preaching, conscientious pastoral care, and meticulous parochial administration. He will be a great loss to the diocese and to me personally in terms of his role as archdeacon of Ossory and Leighlin. He always seemed an absolute 'natural' in that role. He read people and situations well, had a total grasp of administrative detail, and never lacked necessary moral courage. He was in so many ways a trusted confidant, adviser and friend. Archdeacon Gray and I will miss him hugely in terms of his warm company and his invaluable contribution to strategic conversations.
The Reverend Mellissa Jeffers has announced her intention to retire as priest in charge of Fiddown Union at the end of October. She has given four years of excellent service and care to that Union, and the manner in which part-time ministry as exemplified by her has bedded down and proved to be both realistic and fruitful there has been a model for several other places. She came among us bravely and adventurously from the diocese of Connor to build an entirely new life in these parts, and she will leave behind her many friends in Kilkenny and Waterford as she now returns home.
As September begins and the autumn flurry of educational and parochial life is renewed, we look forward to the ordination of Trevor Sargent as priest on Saturday 8 September in Christ Church Cathedral Waterford at 4 pm. It is also excellent to report that the Reverend Robert Stotesbury has agreed to become (part-time) priest in charge of Killeshin Union from a date to be arranged in mid-November. Robert has over a decade of experience of ministry in a non-stipendiary capacity in various parts of the Ferns portion of the diocese, where his gifts and wisdom are greatly appreciated. We are delighted that he is now undertaking a new level of responsibility in the diocese.
So we keep in our thoughts and prayers those with particular responsibilities concerning charting the way forward in the provision of ministry in Kilcooley, Tullow, Fiddown and Kilkenny College.
Each autumn I try to earth myself for a month (at least on Sundays) in one particular place, and thereby also to emphasise the teaching/preaching role of the bishop especially in the context of our diocesan cathedrals. This year my 'month of Sundays' in late August and September is in Ferns Cathedral. In that context we wish the Very Revd Paul Mooney well for his period of sabbatical study leave, and thank the Revd Margaret Sykes for holding the fort in Ferns Union while he is away.
The afternoon of September 15 brings the garden party at the Bishop's House to which all those I have confirmed since 2006 are warmly invited. This I hope will be a memorable and unusual event, and the Revd Nicola Halford in particular has put vast work in assisting with preparations for it. There has already been much publicity locally amongst relevant people, and obviously given the range of catering and entertainment options being provided we need to know precise numbers of participants. We are very grateful to those who have already responded, and the dedicated email address by which individuals can indicate their intention to come, bishopmichaelcelebration@gmail.com, will remain open up to Friday 7 September but no longer!
The diocesan clergy will meet in Dungarvan for their annual residential conference from October 1 to 3. We will deal with many issues of diocesan planning, and will also welcome as a guest speaker Bishop David Hamid, who is one of the bishops of the Church of England diocese in Europe … in other words he is particularly involved in the oversight of the Anglican English-speaking chaplaincies and congregations dispersed over a range of countries from Russia to Portugal. Bishop Hamid has an encyclopaedic knowledge of European ecumenical affairs and of the Anglican contribution to European Christian discourse, and his visit is timely on the eve of Brexit when the nature of the Anglican profile in European affairs is bound to change. For example, members of the Church of Ireland in this Republic are about to become the largest single geographical cohort of EU citizens who are also Anglicans …
As in previous years, we will be joined at Dungarvan by a representative of our partner diocese of Sodor and Man, and Archdeacon Orr and Mr Richard Codd will be representing us at their diocesan ministry conference during September.
Finally, I do not often use this letter to draw attention to when I am out of the diocese! However, both Brexit and recent discussions at the General Synod have made me feel that Southern bishops do well to accept invitations to visit Northern Ireland and enrich cross-border relationships at this time. I am therefore delighted during October to be preaching at the Harvest celebration in Enniskillen Cathedral and to be giving three talks on matters Biblical at the Clogher clergy conference. During November members of the House of Bishops are visiting the diocese of Armagh en masse and I look forward in that context to leading a mission weekend in Magherafelt. Such encounters and conversations can only be a healthy thing.
Michael
Cashel Ferns and Ossory
PS
I penned the above letter before leaving for holidays. While away in Cornwall I learned with sadness of the death of Canon Frank Forbes and of his funeral in Ferns Cathedral on August 8th. Frank Forbes was a man of many parts, a person of varied interests and broad conversation. Steeped in the history especially of the Ferns part of our diocese, his service there over many years as a non-stipendiary priest and indeed as a member of the chapter was generous and highly valued. I always enjoyed my visits to him and learned much from him, even in his recent years of declining health when his quality of life was much reduced.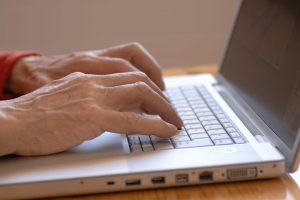 I was greatly pained to be away for his funeral, but I realise his great friend Dean Leslie Forrest will have spoken of his character and ministry with unique insight and much affection. The clergy and people of Clone, of Enniscorthy and Ferns Unions, of the wider Ferns diocese and beyond will join with me in offering deep sympathy to Marie-Louise and the whole family circle, and in thanking God for all he gave us in his devoted servant Frank.
M. C.F.O.