Clonmel Union website:
http://www.oldstmarysclonmelunion.blogspot.ie/
Clonmel is situated 13 miles from Carrick-on-Suir and 23 miles from Waterford City on the banks of the River Suir.
Clonmel is most famous for the Showerings Company, producing Bulmer's Cider.
There are five churches in the Union:
St Mary's, Clonmel,  Inishlounght (St Patrick), St Paul's, Cahir, Holy Trinity, Fethard and Tullaghmeelan (Knocklofty).
EIRCODES FOR CLONMEL UNION CHURCHES
Old St.Mary's Clonmel.   E91EH74
Holy Trinity Fethard.        E91E2C3
Tullaghmeelan                 E91 FD37
St Paul's Cahir                 E21 T996
CLONMEL UNION
St Mary's Church, Clonmel:
Every Sunday, Holy Communion at 8.30 a.m.
Also, 1st and 3rd Sunday, Holy Communion at 11.00 a.m.
2nd Sunday – Morning Prayer 11.00 a.m.
4th Sunday – Service of the Word 11.00 a.m.
Holy Trinity Church, Fethard:
1st & 3rd Sunday, Holy Communion, 9.30 a.m.
2nd & 4th Sunday, Morning Prayer, 9.30 a.m.
St Paul's Church, Cahir:
1st & 3rd Sunday, Holy Communion 9.30 am.
2nd & 4th Sunday, Morning Prayer 9.30 a.m.
Tullameelan Church:
2nd Sunday, 11.00 a.m. (HC)
St Patrick's Church, Inishlounaght (Marlfield):
Holy Communion on 5th Sunday, 11.00 a.m.
Rector: Incumbency vacant at present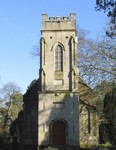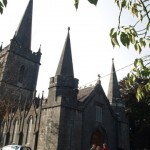 Facebook Page: