IT BEGAN IN DARKNESS, THIS SERVICE OF LIGHT
The five-yearly special service to re-commission Diocesan Readers took place in St Canice's Cathedral on Sunday, December 3rd at 5.30 p.m.
The preacher was the Right Reverend Kenneth Kearon, Bishop of Limerick and Killaloe.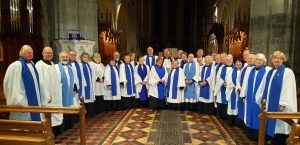 Candles were lit at the beginning of the service to symbolize the shedding of light in a dark world.
In his sermon Bishop Kearon who had also spoken at a Quiet Day for the Readers the day before, mentioned how we come to cathedrals, with their lofty heights and great expanses, to be reminded that God is close – imminent and transcendent.
What better place and building to celebrate ministry, he said.
"The sheer history of this building, the fact that these very walls have been here for centuries, speaks of continuity…"
He also highlighted the contribution that lay readers make.
"Lay readers are bringing that special dimension to the church ministry which only lay people can. By that very same ministry they are attesting to the fact that the church's ministry belongs to the whole people of God," he said.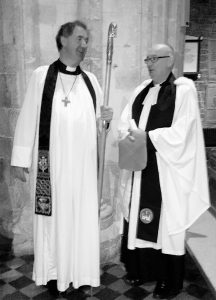 He also mentioned the vaulted pillars of cathedrals and how they are things that we can hide behind initially.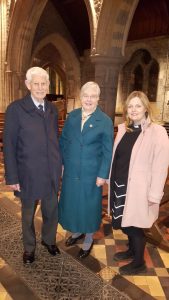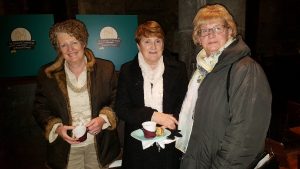 "Pillars can help the curious and inquirers to find out what's going on, to listen, to note, without becoming too committed at the beginning. A significant aspect of cathedrals today is this ministry of outreach for those who are inquiring. Pillars represent that possibility."
The Declaration of Readers was then read and licenses presented. Readers Emeriti and parish readers also agreed to continue to give of their time and talents in parochial ministry.
The Reverend Canon Brian O'Rourke was also installed as Prebendary of Killamery during this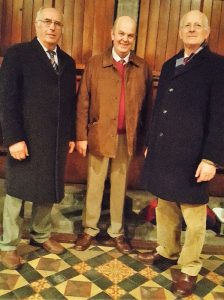 service.
The St Canice's choir contributed several solo pieces on the theme of light, the collection was for the Bishop's Ministry Fund and the Bishop's Medal for Religious Studies 2016 was presented to Claire Jackson by the Reverend Canon Patrick Harvey after she gave a short presentation on her chosen topic, Colm Toibin's The Testament of Mary.