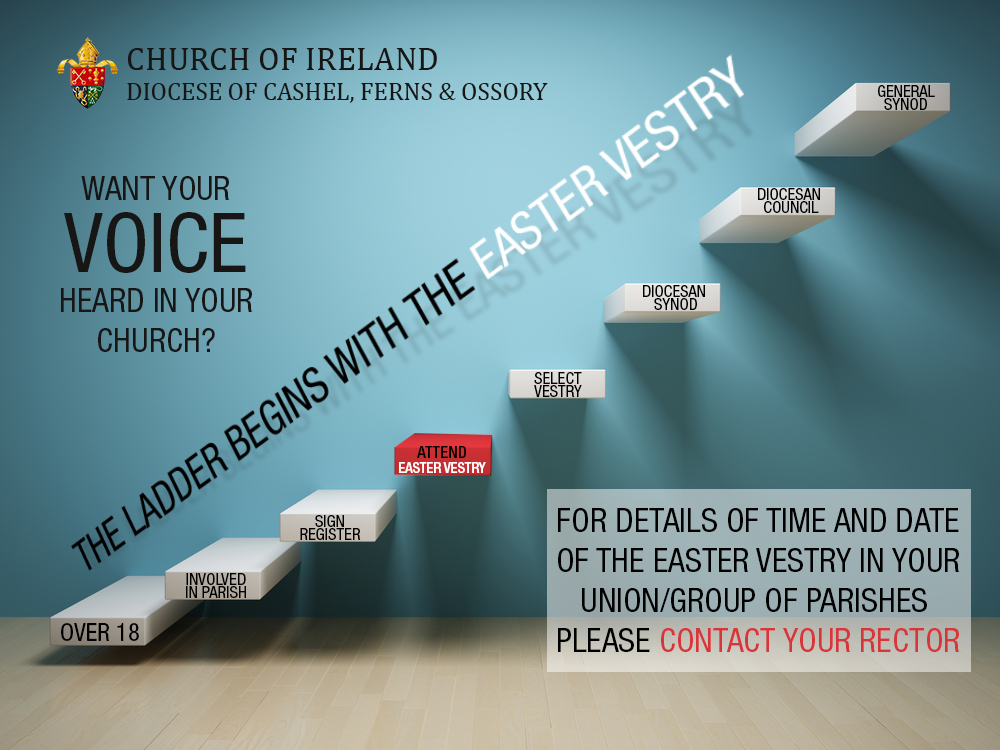 Have you ever considered putting your foot on that first rung?
If so, your rector and fellow parishioners will be delighted to welcome you as you take that participative step.
Easter Vestries are happening in all unions/groups of parishes soon and interested, articulate people, in all the age groups from 18 upwards, are always needed to climb the Church of Ireland governance ladder.
This 'ladder' can take you from Easter Vestry to Select Vestry roles to elected Diocesan Synod and Council membership where you can represent your union/group of parishes and ultimately, if elected, have a seat – and your say – at its highest decision-making body in the Church of Ireland – General Synod.
Yes, with each step you can widen your focus – from parish to national platform.
That's why it is important to attend the Easter Vestry – equivalent to an annual general meeting – held around Easter each year in each union/group of parishes.
You can make a difference. 
Please consider this an invitation.