WATERFORD INTERNATIONAL ORGAN FESTIVAL BEGINS ON JUNE 11TH – BOOK YOUR TICKETS
June 11, 2021 @ 7:00 pm

-

June 13, 2021 @ 9:00 pm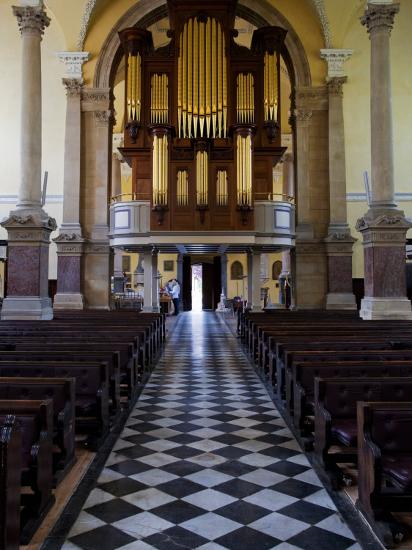 THE INAUGURAL WATERFORD INTERNATIONAL ORGAN FESTIVAL
IN THE END THERE WILL BE LIGHT AND A LEGACY THAT LIVES ON
The first Waterford International Organ Festival will take place on 11-13 June 2021, featuring performances by internationally acclaimed organists from France, Germany, Ireland, Japan and Switzerland.
The coronavirus pandemic has brought about major rethinking in the presentation of live music and its content. Thanks to ever developing technology, The Waterford International Organ Festival will not only present performers from Ireland and abroad, but will also include all of them in each of the recitals playing the instruments of which they have charge.
These well-structured concerts will take the listener through the emotional journeys of Despair, Promise and Hope. Two composers feature in each programme, Johann Sebastian Bach and Eric Sweeney.
Dr. Sweeney, composer, organist, conductor and teacher, was in charge of music at Christ Church Cathedral in Waterford from 1991 until his retirement in 2018. Eric, who sadly passed away in July of last year, was a much loved and respected friend and colleague, especially of those who worked with him in the cathedral. His works are performed in memoriam.
Performers:
Olivier Salandini, France (Professor at Conservatoire Clermont-Ferrand and Organist of Bourges Cathedral) (OS)
Vincent Thévenaz, Switzerland (Professor at Haute Ecole de Musique Geneva, Organist at Cathédrale St-Pierre Geneva) (VT)
Megumi Tokuoka, Japan (Lecturer at Tokyo University of the Arts and Organist in residence at Toyota Concert Hall) (MT)
Stefan Viegelahn, Germany (Professor at Academy of Music and Performing Arts, Frankfurt am Main) (SV)
Simon Harden, Ireland (Lecturer in Organ at TU Dublin Conservatoire, Organist at Christ Church Cathedral Waterford) (SH)
watch a video introducing the festival here
book tickets at link below: