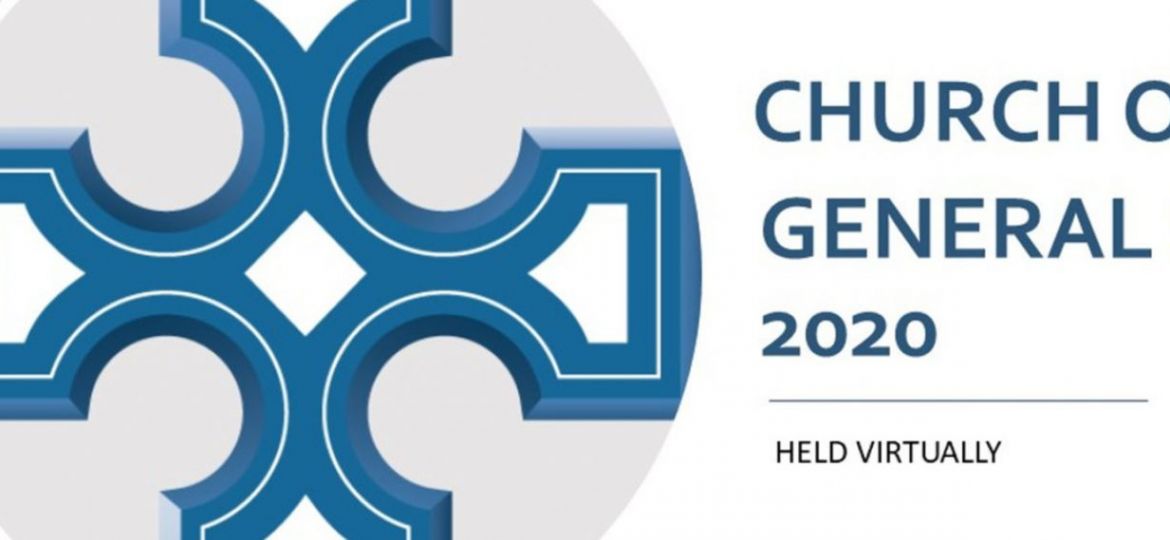 Church of Ireland General Synod Begins Today
The 2020 General Synod of the Church of Ireland gets underway today (Tuesday December 1). In a historic first for the Church, Synod is taking place online due to the Covid–19 pandemic.
A total of four sessions are scheduled to take place on Zoom over two days during which elected clergy and lay members along with the Archbishops and Bishops of the Church of Ireland will consider a range of Bills and Motions and receive committee reports.
Members of Synod have been given details of how they can join the meeting online and wider members of the Church and others can follow Synod proceedings on the Synod website at www.synod.ireland.anglican.org. There will be an audio broadcast during Synod and a Twitter feed using the hashtag #coigs. This hashtag will also be used for Facebook and Instagram as well as other social media outlets.
Before the formal business of Synod gets underway the General Synod Service will be available on the Synod website from 9.30 am this morning. The service has been pre–recorded predominantly in St Patrick's Cathedral, Dublin, and is led by Archbishop Michael Jackson. It begins with a welcome from the Primate at St Patrick's Cathedral, Armagh. The service continues with hymns and readings filmed in St Macartin's Cathedral, Enniskillen; St Eunan's Cathedral, Raphoe; St John's Cathedral, Sligo; Christ Church Cathedral, Lisburn; St Fachtna's Cathedral, Rosscarbery; and St Brigid's Cathedral, Kildare, in which Bishop Pat Storey preaches the sermon.
The service can be viewed from 9.30am here: www.ireland.anglican.org/synod/2020/general-synod-service
The audio feed for the proceedings, from 11.00am, will be available here: www.ireland.anglican.org/synod/2020/synod-audio-broadcast
The timetable motion will propose that General Synod meets for business on the first day (today) between 11.00am and 1.00pm and between 2.30pm and 4.30pm, and tomorrow (Wednesday December 2) between 2.30pm and 5.00pm and between 7.00pm and 9.00pm. The Primate will make his Presidential Address shortly after the start of business this morning.
As this year marks the 30th anniversary of the ordination of women to the priesthood in the Church of Ireland, a short commemorative video has been filmed, featuring more than 50 female clergy. This film will be shown at Synod today.
https://www.ireland.anglican.org/synod/2020/news/synod-news
https://www.ireland.anglican.org/news/10218/church-of-ireland-general-synod