Getting Married In Church?
Some useful information
The Reverend Canon Mark Hayden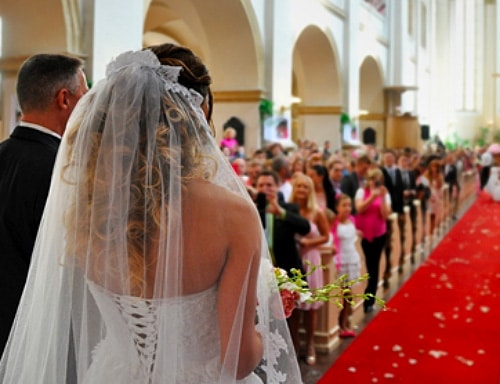 As life returns to the new normal many of the postponed marriages that should have taken place in the past few years are finally about to happen. I am currently assisting eight couples as they prepare for marriage in 2022.
I hope the following pointers may help you if you are planning to get married in church in the months/years ahead.
The most important thing to ensure is that you really do want to marry in church. There are many options available to couples now so please do investigate your options fully before you decide. Sadly, at present, church guidelines are not the same as state guidelines so this may raise issues for some couples.
If you have a date in mind, then please contact your rector or the clergyperson you would like to conduct the ceremony before committing to a date with the venue for the reception.
You must also ensure the organist is available if you want them to play.
If you want someone other than your rector to conduct the ceremony in your own parish church, then you must check this with your rector as permission may have to be sought from the Bishop.
In order for the marriage to be conducted by your rector or another Anglican cleric at least one party to the marriage must be a baptized member of the Anglican Church.
Irrespective of any other guideline you must contact the local Marriage Registrar to obtain your Marriage Registration Form at least 3 months before the date of the wedding. There is a charge for this and must be paid to the State.
When you have decided on a date and agreed the same with your rector/clergyperson then the planning for the service can commence.
The church service is important and is not just a backdrop for photographs.
Not all clergy have the same approach to secular music at weddings in church so plenty of discussion early on can avoid upset at the last minute.
Be practical about what you want to spend with regards to marriage booklets, flowers and the like.
It is also important to discuss with the rector/clergyperson if there are any costs due to the parish for the use of the church for the wedding.
If you are planning an inter church marriage be aware that different churches have different rules and if you are unsure about anything such as letters of freedom then talk to your own rector who can help you with this.
Above all your wedding should be a happy day so a well-planned wedding makes for a less stressful and happy day.