This group of parishes is situated at the northern most point in County Wexford and is a mixture of established families and relocated commuter families.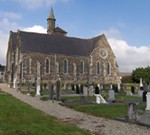 Gorey is the principal town of North Wexford with a population of around 4,000 people.
It is a well established busy town on the main Dublin to Wexford road and is well serviced with amenities and leisure activities.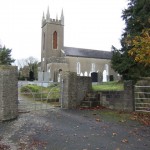 The town is steeped in history, Gorey being the scene of many battles during the 1798 Rising.
There are historic monuments in the surrounding area, and both Tara and Gorey Hill, which command spectacular viewpoints of the county, are close by.
GOREY GROUP
EIRCODES
Leskinfere Y25 T950
Ballycanew Y25 A3V9
Hollyfort Y25 WF61
Gorey Y25 R267
Christ Church, Gorey:
Every Sunday 8.30 a.m. HC
1st & 3rd Sundays 11.30 a.m. HC
2nd & 4th Sundays 11.30 a.m. MP
Family Service on 4th Sunday during term time.
St Mogue's Church, Ballycanew:
1st, 2nd & 3rd Sundays 11.30 a.m. MP
4th Sunday 11.30 a.m. HC
St Luke's Church, Leskinfere:
1st Sunday 10.15 a.m. HC
2nd, 3rd & 4th Sundays 10.15 a.m. MP
St John's Church, (Kilnahue) Hollyfort:
1st, 2nd & 3rd Sundays 10.15 a.m. MP
4th Sunday 10.15 a.m. HC
Rector: The Reverend Canon Mark Hayden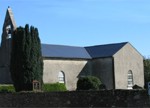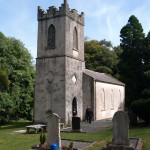 View Dioceses of Cashel, Ferns & Ossory in a larger map