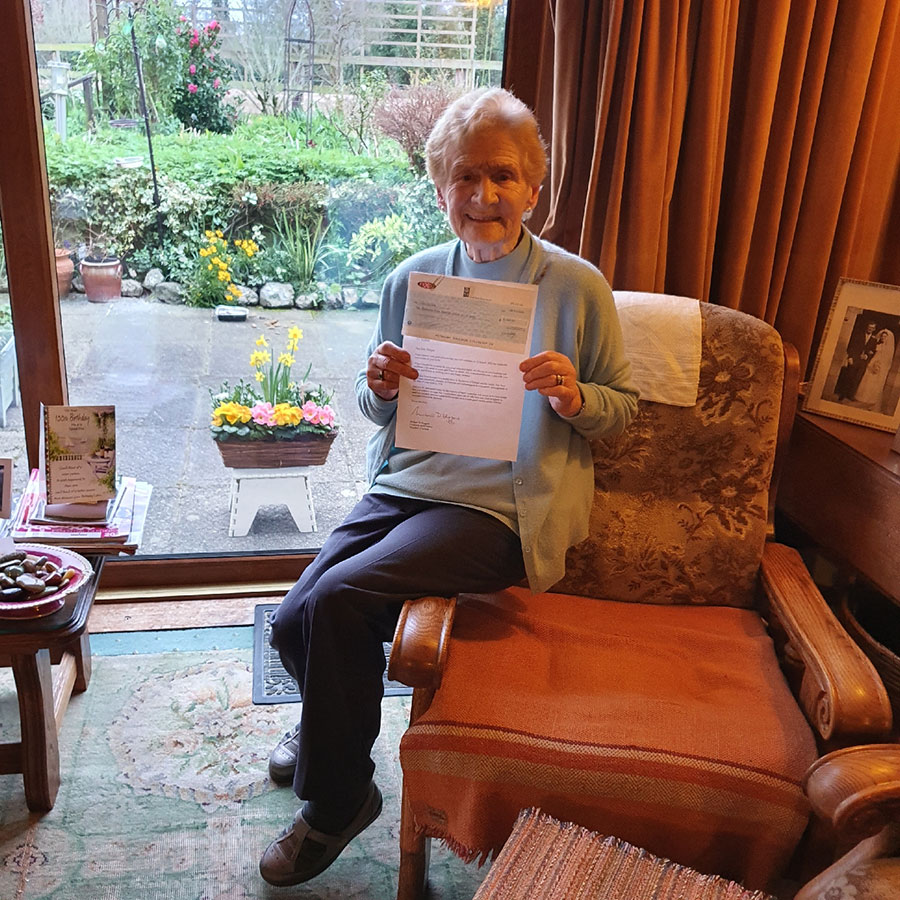 Iris Dungan lives near Enniscorthy and reached 100 years of age last March.  She was due to host a garden open day on June 28th but that's not possible now because of Covid-19 restrictions.  To help her out her family has organizes a virtual fundraising facility online instead.  You can check out the website below to view her garden and contribute if you would like to.
This is what her family has to  say:
Great Grandma Iris Dungan was 100 years old in March and is still aiming to raise funds for good causes. Iris opened the garden in her 90th year to raise funds for both the local church and also the Co. Wexford Community Workshop in Enniscorthy. This was a success and so was repeated for her 95th birthday when the garden had been further extended. The 28th June was the date earmarked for her third open garden but with the circumstances this has not been possible. The hope is to raise funds first and have the garden open when possible and so a website, www.greatgrandmasgarden.com
has been set up with a gofundme link.
A small donation or a message of support would be a help to Iris. It is being run to raise funds again for Monart church and for the County Wexford Community Workshop in Enniscorthy.
She is so fortunate to have the lovely surroundings of her garden but lacks the social contact that she is accustomed to. Please have a virtual look at the garden through the website.