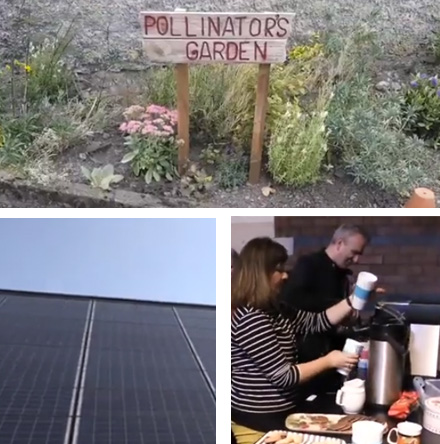 You may be aware that the Church and Society Commission showed a video at General Synod last week, highlighting examples of how parishes are looking after the environment.
This is now available online (below or at https://youtu.be/tUUQ0JgzuMI) and a brief article to introduce it is available at http://bit.ly/2VEsFLT
Do have a look and be inspired by what you see.
The video features:
a gardening project in the grounds of St Mary's parish church, Carlow;
solar panels at the Dunluce Parish Centre, in Bushmills;
keep-cups for tea/coffee at the evening service in Holywood Parish Church.
It's hoped that this can help parishes in any part of the island to think about what they can do environmentally with the resources they have.
Enjoy.