NEW RECTOR IN TULLOW
The Reverend Canon Brian O'Rourke was instituted as rector of Tullow Group of Parishes in St Columba's Church, Tullow on Friday night, February 22nd 2019.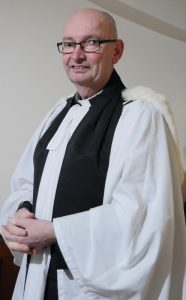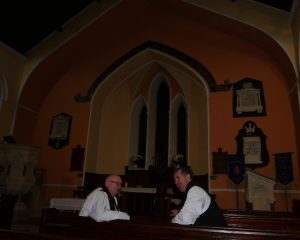 Brian has moved to Tullow from his post as Diocesan Curate in Waterford and Lismore Union and succeeds the Venerable Andrew Orr who is now a school chaplain in Midleton, County Cork.
Tullow Group of Parishes includes St Columba's Tullow, St Michael's Agholde as well as Shillelagh and Mullinacuffe churches.
The service was attended by parishioners, well-wishers and the members of the wider civic and ecumenical community.
Speaking at the service Michael Burrows, Bishop of Cashel, Ferns & Ossory, spoke of how this was a new chapter in the life of the parish and in that of the new incumbent and hoped that Brian and his wife, Agnes, would have many happy years in Tullow.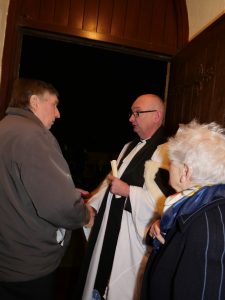 The preacher was the Venerable Robin Bantry White who, like Bishop Burrows, had worked with the new rector in the Diocese of Cork. He mentioned Brian O'Rourke's expertise in education and in his sermon focused on the life of St Columba and how the saint's characteristics of organisational ability and spirituality were very relevant in a new ministry.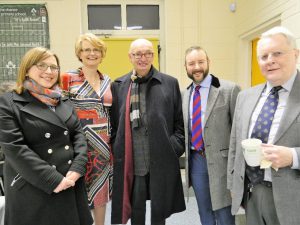 Hazel Corrigan welcomed Canon O'Rourke and his wife to Tullow on behalf of parishioners and also thanked the local community for their ongoing support.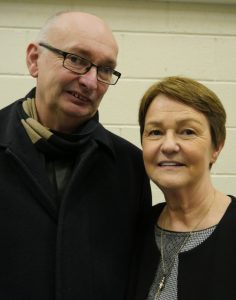 Canon O'Rourke spoke of the warm welcome he'd received in Tullow already including well-wishers popping in with gifts of eggs, honey and flowers. He also thanked all those who attended the service and paid particular tribute to his wife, Agnes, for her support over 33 years.
The congregation went on to enjoy refreshments in Tullow school after the service.