Send me an Original Postcard!
Famous Artists' Work for Sale for €50
● Renowned Irish and international figures including Dorothy Cross, Gottfried
Helnwein and Eilis O'Connell are among 300 artists who have donated post card
size artwork to raise critical funds for Lismore Cathedral, one of Ireland's most
historic buildings.
● 900 cards go on sale anonymously on 6th November 2021 on www.versoart.ie;
discover who it is by when it lands on your doorstep.
● €50 could get you a picture of your choice by a world famous artist.
With restoration funds in short supply, a local community group led by Julia Keane has
been working on an intriguing way to help to keep the roof on St Carthage's Cathedral in
Lismore, Co Waterford, a site which has been a place of learning and worship since 635AD.
The idea is simple – anyone can buy one of the 900 or so postcard sized artworks donated
to the project, but you don't know who the artist is until after you've bought it. At €50 a card
you could be buying a masterpiece.
As a bonus, every €50 spent will be matched by the
Tomar Trust up to the sum of €30,000.
The sale is online on 6th November 2021 at www.versoart.ie, with viewing online from 1st
October. This work will also be exhibited at the Lismore Castle Arts Gallery from 23rd
October.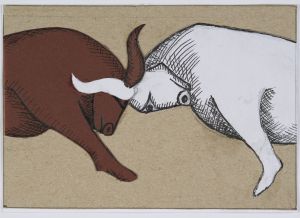 The cathedral has an exceptional artistic heritage of its own. Remarkable stained glass by
pre-Raphaelite Edward Burne-Jones greets you on the West wall. Important 10th
– 13th century stone carvings in the building include a recently restored stone figure, known locally
as "the oldest cleric in Lismore."
(Keep an eye out for him on Verso's Instagram
@VersoArtProject.)
Speaking about Lismore Cathedral's heritage and this innovative fundraising project, Verso
Art co-founder, Julia Keane, said:
"When we heard the idea of selling art anonymously, we just loved it. It's a
celebration of creativity and also a leveller – contributors are on an even par and it's all in
the eye of the beholder. I think everybody secretly likes the idea of stumbling on a
masterpiece by a world renowned artist.
The cathedral has a remarkable past and has been an inspiration to artists and
musicians over the years. We hope that we can do our bit to make sure it continues to be
a place of wonder for generations to come."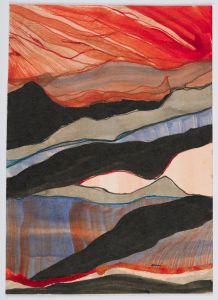 About Verso Art
Verso Art aim to raise a substantial amount to create heat, light and sound to make the nave
of St Carthage's into a special space for music and arts for the community. Minimal expenses
and artwork that has been donated by the artists mean that all funds raised go towards this
project. Verso Art is supported by the Tomar Trust, who will match all funds raised up to
€30,000. The restoration project for St Carthage's Cathedral is run under the auspices of
Lismore Cathedral CLG (charity no. 20205847).
The Blackwater Valley Opera Festival hosts its annual RDS awards recital in St Carthage's
Cathedral and it hopes to return in 2022.
Julia Keane, Susie Wingfield and Claire Chavasse are the organisers and are fortunate that
many highly regarded artists and talented amateurs have donated work of such a high
standard.
DON'T FORGET:
● THE ONLINE SALE starts at 10.00am on 6th November 2021
● From 1st October 2021 all works can be viewed online www.versoart.ie.
● From 23rd – 31st October artwork will be exhibited in Lismore Castle Arts Gallery.
Follow the project on Instagram – @VersoArtProject