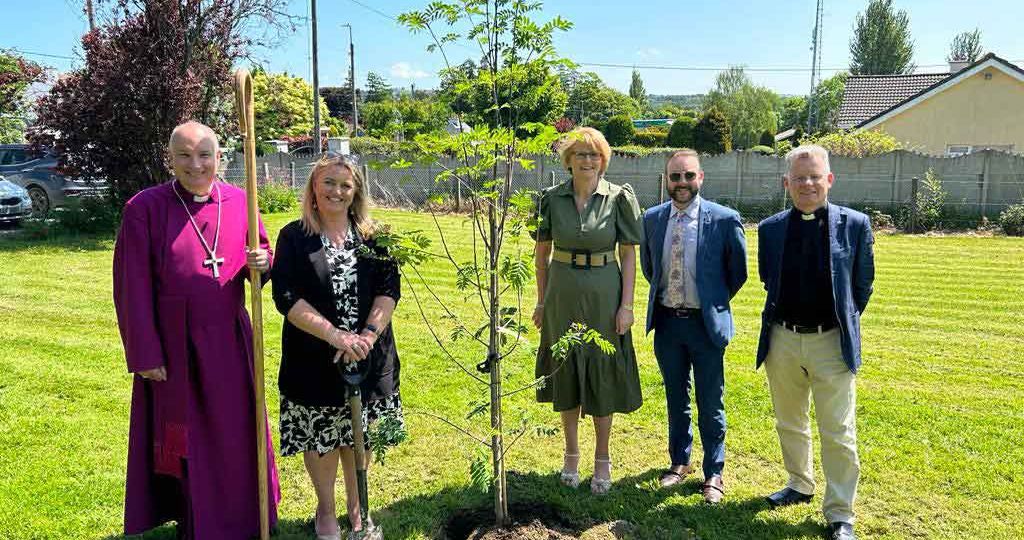 On Thursday, May 25th, Bishop Adrian Wilkinson officially opened and blessed a new school extension at Carrigduff National School, Bunclody.
The pupils of 1st and 2nd classes performed a creative drama called "A Recipe for a Good School".
The bishop addressed the pupils and reminded everyone that while the building is important it's the children inside it who make the place wonderful.
Ms Carolyn Good (Principal) and Mr Joe Deacon (Chairperson) thanked Conroy Architects in Wexford and the builder Colm Byrne, along with the Board of Management, the PTA, and the wider community.
The bishop planted a tree to mark the occasion, The infants of the school picked this tree as it helps with biodiversity.
Everybody moved to the front of the school building. The bishop then blessed the new extension as he cut the ribbon on the plaque marking this historic occasion.
Ms Good would like to say a huge thanks to all who attended including public representatives from Carlow and Wexford, past staff, lots of families and many from Bunclody Union of Parishes. Ms Good describes Carrigduff NS as a pretty great place filled with great people and surrounded by love.