Waterford Cathedral website:
and
Facebook Page:
https://www.facebook.com/pages/Christ-Church-Cathedral-Waterford/141515172536092
History
The Cathedral of the Most Holy Trinity, Christ Church was built on a site of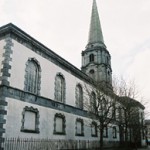 Christian worship which dates back to 1050 and probably before.
The first church on this site was built in the 11th Century, probably around the time the previously pagan Vikings had become Christian and had affiliated themselves to the Archbishop of Canterbury.
By 1210 the Normans had taken over Waterford and they built a new Gothic Cathedral in 1210. However by the 18th Century, the progressive City Corporation of the time regarded this Gothic Cathedral as being very old fashioned and recommended to the Bishop that a new one should be constructed.
It is said that Bishop Chenevix was none to happy with the idea so a little ruse had to be used to 'help' him change his mind. Some potential builders had arranged for rubble to fall in the Bishops path as he walked through the Church, sufficiently close to give him a shock or two!
After a couple of narrow escapes Chenevix decided that a new Cathedral was a must. In 1773 the Norman Gothic Cathedral came down, and the present Cathedral was begun in 1773 and was completed in 1779 at a total cost of £5,397. This new building which is the present cathedral has been described as the finest 18th century ecclesiastical building in Ireland (by Mark Girouard, a noted architectural historian).
WATERFORD UNION
EIRCODES
Christ Church Cathedral Waterford, X91 TC66
St. John the Baptist, Annestown, X91 EY10
Christ Church Tramore, X91 WC92
St. Andrew's Church, Dunmore East, X91 YH30
WATERFORD UNION
Christ Church Cathedral:
Sundays: HC  10.00a.m.
Wednesdays: HC 10.30am
St John the Baptist, Annestown:
1st and 3rd Sundays, HC 10.00a.m.
2nd and 4th Sundays, MP 10.00a.m.
Christ Church, Tramore:
1st, 3rd & 5th Sundays, HC 11.30a.m.
2nd & 4th Sundays, MP 11.30a.m.
St Andrew's Church, Dunmore East:
1st, 3rd & 5th Sundays, HC 11.30a.m.
2nd & 4th Sundays, MP 11.30a.m.
Compline (July & August) 9.00 p.m.
Dean: The Very Reverend Bruce Hayes
Curate: The Reverend Christine O'Dowd Smythe
www.christchurchwaterford.com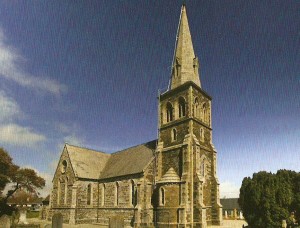 View Dioceses of Cashel, Ferns & Ossory in a larger map