Parish website: http://tinahelycarnewunion.ferns.anglican.org/
TINAHELY AND CARNEW UNION
Service times during vacancy
Proposed Service schedule during the vacancy from Sunday March 5th
Sunday 1
10.00 a.m.       Carnew Morning Prayer
11.30 a.m.       Preban Holy Communion
Sunday 2
10.00 a.m.       Carnew Holy Communion
11.30 a.m     Kilcommon Holy Communion
Sunday 3
10.00 a.m.       Kilpipe Holy Communion
11.30 a.m.      Kilcommon Morning Prayer
Sunday 4
10.00 a.m.       Carnew Holy Communion
11.30 a.m.        Kilcommon. Holy Communion
Incumbency vacant
Pastoral care during vacancy – The Reverend David Bayne
This group of parishes is situated in south County Wicklow covering the towns of Tinahely and Carnew and two country parishes in a varied setting.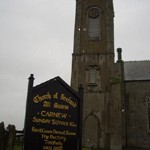 Carnew was developed originally as an Anglo-Norman settlement centre in the thirteenth century and was known as 'Carnebothe'.
The Anglo-Normans consolidated their settlement in Carnew in later years with the building of a castle around 1578 by Sir Henry Harrington Knight. A church and mill were also established. The entire town of Carnew was burned to the ground in 1798 with the exception of the Malt House in the Mill Lane in which the Garrison had taken over.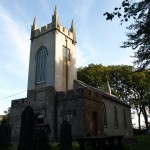 Tinahely, on the banks of the Derry River, is unusual in that there is no Church in the village. Most of the village dates from the early part of the 19th century as it was rebuilt by Lord Fitzwilliam after it was burnt in 1798. The Wicklow County Show is held here on August Bank Holiday Monday every year.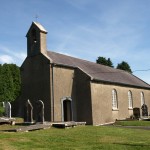 View Dioceses of Cashel, Ferns & Ossory in a larger map