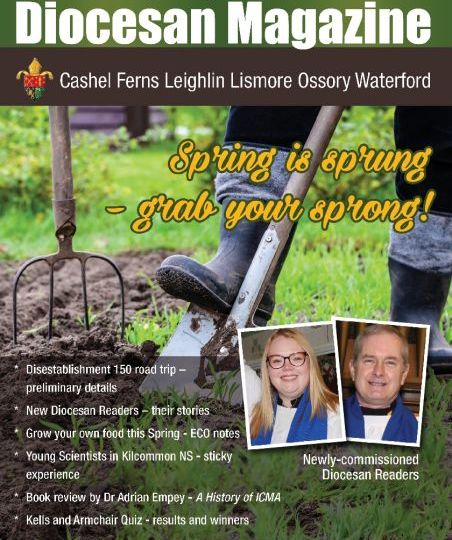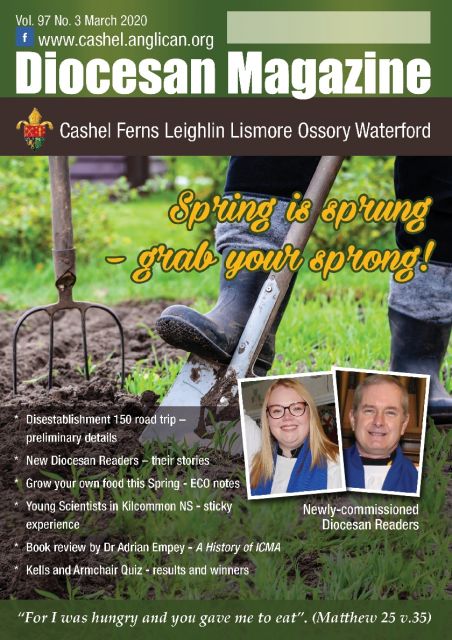 It is Magazine time again! This month you can read about our Bishop's peregrination plans, get lots of tips about growing your own food this Spring, get to know our two new Diocesan readers, find out what sticky project Tinahely and Carnew Union schoolchildren were involved in, enjoy a book review and read about the editor's feelings of heart expansion upon becoming a grandmother on February 5th at 11.23 a.m.
Remember if you would like to get a copy of our Magazine in church please mention it to your Rector or parish agent (€40 per annum). You can also get it by post (€65)  or as a digital copy (€35) by contacting our Diocesan Secretary, Mrs Denise Hughes, on 056 776 1910.
Thank you all for your support and interest.
MH