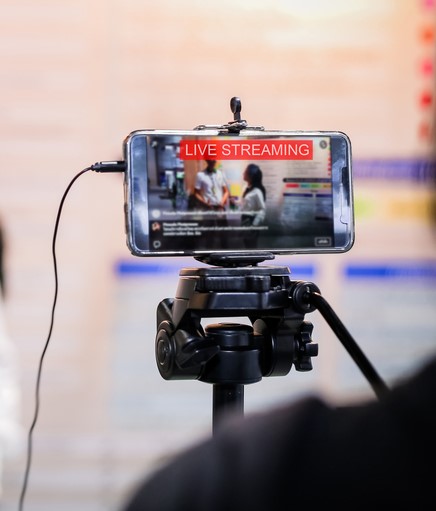 ONLINE CHURCH SERVICES
DIOCESE OF CASHEL, FERNS & OSSORY
Week of Saturday 25th April to Friday 1st May
Due to the COVID-19 pandemic church services are suspended at present but you can link in to these services at diocesan and national level:
Bishop Michael Burrows' audio-visual reflection ROAD TO EMMAUS: SEEING THE OBVIOUS went live on cashel.anglican.org at 1 p.m. today, Saturday 25th April 2020.
Also please check out your parish Facebook page or website (if there is one)for details of online services in your parish this Sunday or contact your rector for information.
CHRISTIAN MEDIA TRUST PROGRAMMES ON SOUTH EAST RADIO OVER THE NEXT WEEK
South East Radio 95.2-96.4fm
Saturday 25th April Tuesday 28th April 2020.
Simply Divine Sat 25th April 10.04 -10.30am
Maria Colfer spoke with Bishop Michael Burrows who shared an insight on Judas.
🏻Sounds For Sunday 26thApril 9.04 -10.00am
Sounds for Sunday, presented by Patricia McNally.
Send requests to sforsundaycmt@gmail.com
️Sunday reflection 26th April 8.30- 9.00pm
Sunday reflection is presented by Anglican Rector Reverend Mairt Hanley who is based in Baltinglass.
Music Box – Monday 27th April 8.04- 8.30pm
Reverend Ian Cruickshank,Church of Ireland Rector of Killanne Union of Parishes, shares a selection of musical favourites.
➕Faith Matters Monday 27th April 8.30-9.00pm
Reflection and Music from Canon Arthur Minion, Rector of Wexford and Kilscoran Union of Parishes.
The planned online services in the diocese of Cashel, Ferns & Ossory include:
For other Church of Ireland services around the country that you can link in with please click on the following:
Link to www.ireland.anglican.org for details of services available online nationally. Click on Online broadcast services for Sundays and for weekdays.
Also, the BOOK OF COMMON PRAYER can be accessed on line on the Church of Ireland's national website on the Worship Resources, 2004 Texts page: here