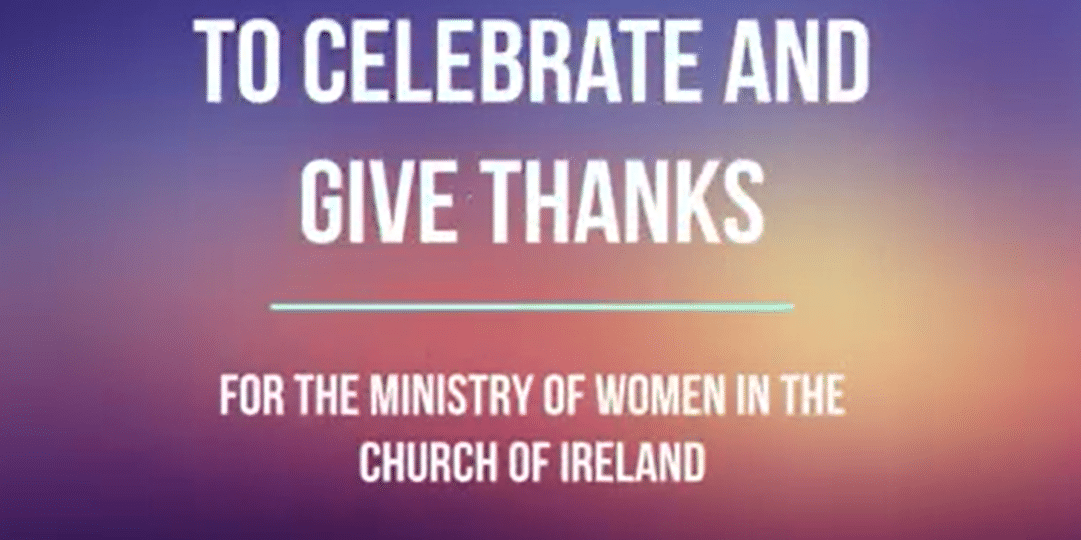 New Video: Celebrating and Giving Thanks
for the Ministry of Women in the Church of Ireland
A video featuring contributions from 62 female Church of Ireland clergy has been released to mark the 30th anniversary of the ordination of women to the priesthood in the Church of Ireland, which was approved by the General Synod on 15th May 1990.
The video – available at www.vimeo.com/483074576<http://www.vimeo.com/483074576> – will also be shown at this year's meeting of General Synod, which will take place in an online format on Tuesday, 1st December, and Wednesday, 2nd December, and as part of a service to be televised on RTÉ One on Sunday, 13th December, at 11.00am.
The Revd Irene Templeton and the Revd Kathleen Young were ordained by Bishop Samuel Poyntz, then Bishop of Connor, in St Anne's Cathedral, Belfast, on 24th June 1990. This followed the ordination of the Church's first female deacon, the Revd Katharine Poulton, on 21st June 1987. The Church of Ireland's first female bishop, the Most Revd Pat Storey, was consecrated as Bishop of Meath and Kildare on 30th November 2013.
The production features the passing of chalices and candles between clergy, each filmed in an individual video clip, followed by a number of memorable comments about the role of women in ordained ministry which have been heard over the years. In its introduction, the Dean of Cloyne, the Very Revd Susan Green, says: "To mark this moment and to celebrate God's call to be ordained, we've made this video. The passing of the chalices and the candles reflects our shared hopes in ministry.
"The chalices are signs of our ordination as priests, of celebrating Holy Communion and of all we share together. The passing from one to another symbolises our connections and our unity in Christ. In these Covid-19 times, when we are missing the sharing of the common cup, it is all the more poignant.
"The candles symbolise the light of Christian faith and as we enter Advent, we rejoice in the words spoken by Bishop Storey from St John's Gospel, 'The light shines in the darkness and the darkness has never overcome it.'"
Music was arranged by the Revd Dr Anne-Marie O'Farrell and performed by her in the Hugh Lane Gallery, with permission kindly granted by Dublin City Council. The name of the piece is 'Chorale Variations on Take My Life and Let it Be', by Dr O'Farrell.
There are currently around 100 female clergy serving in the Church of Ireland, among 500 serving clergy in total.