The new prayer garden for all faiths and none is now open in Clonmore village, County Carlow beside St John's Church, Clonmore.
It was officially opened on May 13th last at 3 p.m.
This community endeavour was funded by Carlow County Council, the Clonmore Development Association and the Church of Ireland Priorities Fund.
It was officially opened in the parish of Canon Dr Stella Durand by author, the Reverend Ray Simpson, (whose idea it was) and by Bishop Michael Burrows.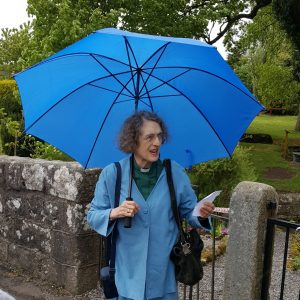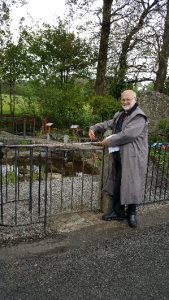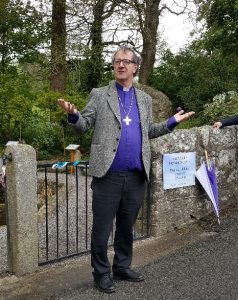 The garden had been a public park, built as a FAS project in the 80s, but had become overgrown.
A major tidy-up and re-development took place in the past nine months in the area that includes a pond, a bridge and river (and two watchful donkeys in the field behind).
There are granite benches there now where visitors can sit and reflect and enjoy the peace of the garden.  Signs with thought-provoking reflections are also situated around the garden.
Extensive planting has been done and individual areas of the garden will be looked after by the team of 12 community gardeners into the future.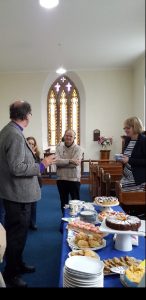 Tea was enjoyed in the church after the opening at which the Reverend Canon Dr Stella Durand thanked everyone involved and hoped, along with the Reverend Ray Simpson and Bishop Burrows, that the garden will be a contemplative and spiritual space for everyone who frequents it.
Clonmore is in the Kiltegan Union of Parishes, not far, geographicallym from the rural towns of Tinahely and Aughrim, County Wicklow and Hacketstown, County Carlow.