Bishop Adrian Wilkinson is pleased to announce that he has made the following appointments to the Chapter of the Cathedral Church of St Edan in Ferns.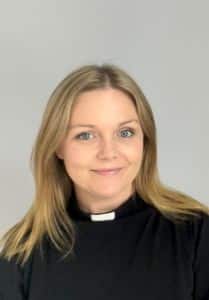 The Revd Canon Nicola Halford to be Canon Chancellor.
Canon Halford has been promoted within the Chapter having previously been Canon Treasurer. She has been rector of Enniscorthy Union since 2016 and was curate in Wexford and Kilscoran Union. She is very involved in youth work in the Diocese and serves on a number of central church committees including the Representative Church Body and the Standing Committee. Commenting on her appointment, Canon Halford says 'Sincere thanks to Bishop Adrian for appointing me Chancellor of St. Edan's Cathedral Chapter. I also look forward to welcoming my colleagues Norman and Trevor onto the Chapter.'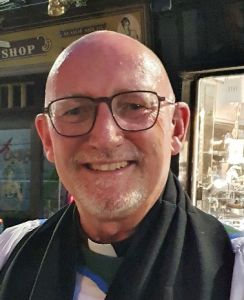 The Revd Norman McCausland to be Canon Treasurer.
Canon Norman McCausland has been rector of Wexford and Kilscoran Union since 2022. He was ordained in 1989 and has served in the Dioceses of Armagh, Cork and Dublin. He was also for a time a member of staff at the Church of Ireland Theological College. He will also be chaplain at the forthcoming Church of Ireland General Synod in Wexford. Canon McCausland comments 'Small in physical stature when I was a boy, I was always reminded by my parents that 'good things come in small packages'. Perhaps the same can be said of St. Edan's – not the biggest cathedral in the world but with no little significance in our United Dioceses.'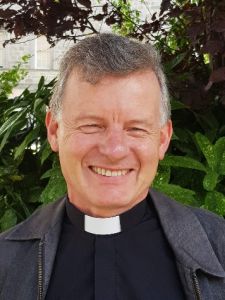 The Revd Trevor Sargent to be Prebendary of Kilrane and Taghmon.
Prior to his ordination Canon Sargent was well known in his political career and as leader of the Green Party. He served as curate in Waterford Union for three years from 2018 and was appointed rector of Bunclody Union in 2021.
'I am delighted to be appointed to the Chapter of St Edan's Cathedral, Ferns. I look forward to working with other members of the Chapter, especially with the Very Rev. Paul Mooney as Dean of Ferns. Our parishes border one another and so our paths often cross. Given the growing public interest in pilgrimage, I am also excited to support the development of old pilgrimage routes between St Edan's Cathedral and St David's Cathedral in Wales.'
While these appointments take immediate effect, the canons will be formally installed at a service in St Edan's Cathedral on Sunday 27 August at 5pm.