The Revd Paul Fitzpatrick, who is currently the Dean's Vicar within the Nenagh Union and Killaloe Group of Parishes in the Diocese of Tuam, Limerick and Killaloe, has been nominated to the Bishop of Cashel, Ferns and Ossory, to be the next rector of Carlow Union.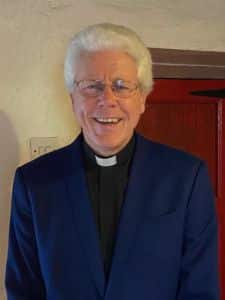 Bishop Wilkinson says, 'I'm delighted that the Revd Paul Fitzpatrick will be joining us in this Diocese. As a native of Carlow, he will be very familiar with the town and surrounding area. He is known to have an energetic approach to parochial ministry and a track record of delivering innovative projects which engage with the local community. I look forward to working with him as he serves the people of Carlow Union in the years ahead.'
The Revd Paul Fitzpatrick trained for ministry at St Kieran's College Kilkenny. Since his ordination in 1984, he served in a variety of parochial and chaplaincy contexts in the Diocese of Kildare and Leighlin. Following studies at the Church of Ireland Theological Institute between 2017 and 2018, Paul began ministry within the Church of Ireland serving as curate of Limerick City Parish between 2018 and 2020. He is married to Betty, and they have a daughter Maebh. Paul says 'It is a great privilege to be appointed the Incumbent of the Carlow Union of Parishes. I do so, having carried always within me, a great pride and appreciation for my town roots, history, education, faith, and Christian heritage. My family and I look forward immensely to returning home and to contributing to the rich and varied life of the Parishes, to learning, and to exploring further – collaboratively – the growth God has in store, as we serve the Lord faithfully together'. A date for the Service of Institution will be announced in due course.