Going The Extra Mile, A Lenten Reflection by Bishop Michael Burrows
The Peace of the Lord be always with you!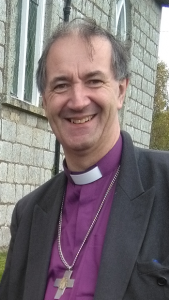 Welcome to the website of the Diocese of Cashel Ferns and Ossory.
We are one of the twelve dioceses of the Church of Ireland, covering a large area of the South East from Rosslare to Mountrath and from Gorey to Cahir.
We hope what you see and read on this site will give you an impression of our life, worship and witness and make you feel very welcome to join in our activities.
We have a long history and nearly one hundred and fifty church buildings, including six ancient cathedrals. But at the end of the day we are about people…. Bringing them into fellowship with God and with each another as week by week we gather to break the bread and to tell the ever – fresh story of God's loving presence in Jesus Christ and in the whole life of the world.
Some find faith easy, some find it very challenging, but wherever you are on your journey of faith we welcome you and wish to walk with you in the quest for hope and holiness.
Web pages, however captivating, are no substitute for human contact or for the love and care we all need if we are to face the turbulence and pace of modern life. We hope what you read here will draw you into our midst as we seek though worship and personal encounter to make our response to the human experience of God.
Michael Cashel Ferns and Ossory
This incumbency will shortly become vacant
DIOCESE OF CASHEL, FERNS AND OSSORY
CASTLECOMER UNION
This incumbency will shortly become vacant:
Largely rural parish on Carlow/Kilkenny border, centred on heritage former mining town of Castlecomer
Four churches forming a Union with single Select Vestry
Parish primary school
Close to Kilkenny with its educational and recreational facilities
Confident, positive parish appreciative of imaginative Pastoral leadership
Expressions of interest and informal requests for fuller information to
The Venerable Ruth Elmes
Archdeacon of Ossory & Leighlin
The Rectory,  Churchlands, Tinahely, Co. Wicklow.
Email rev.ruth.elmes@gmail.com

DIOCESE OF CASHEL FERNS AND OSSORY
BUNCLODY UNION
This incumbency of this compact and strong Union in the Slaney Valley, on the borders of County Wexford and County Carlow, will shortly become vacant due to retirement.
Four churches, with a single Select Vestry
Beautifully maintained period rectory in the elegant town of Bunclody
Church of Ireland Primary School
Largely rural parish with supportive parishioners and a setting of great natural beauty
An attractive opportunity for steady and imaginative pastoral ministry in a fruitful ecumenical environment.
Excellent transport links, and proximity to many colleagues in the diocesan ministry team
Enquiries and requests for further information to
Archdeacon Bob Gray,
The Rectory, Knockroe, Courtown, Gorey, Co. Wexford Y25 NV02
Email:    bobgray57@gmail.com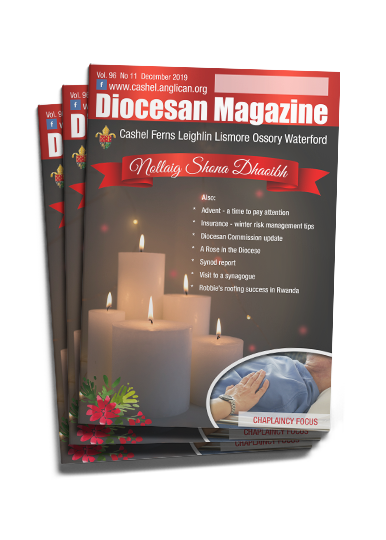 Diocesan Magazine
Get your copies in 2020
For annual subscriptions contact:
Mrs Denise Hughes
The Diocesan Office
The Palace Coach House
Church Lane Kilkenny
Tel: 056 7761910
Cost (11 issues per year):
– €40 through your parish distributor
– €65 posted to your address
– or read your Magazine on screen by getting a pdf sent to you by email for €35 per year
FIND YOUR NEAREST CHURCH SERVICE
EDUCATION GRANTS AVAILABLE
Ferns Diocesan Board of Education Grant – First Year Child Assistance for Secondary School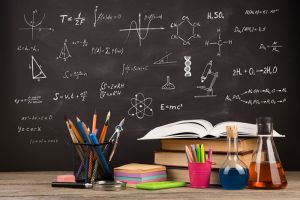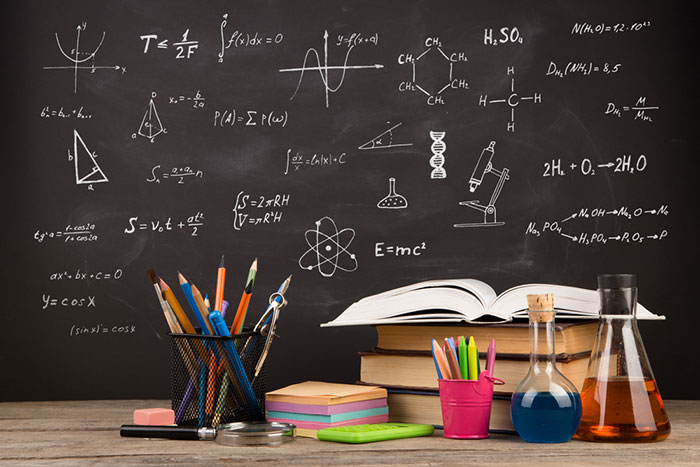 MORE DETAILS
After all, we are a household of faith for whom 'remembering well' is essential to what we are.
Bishop's February 2020 letter
<!=========Events list Template 1.5.1=========>
Come along to the Dunmaise Theatre, Portlaoise  on Friday 27th at 8 p.m. to see the play Halycon Days starring...
Find out more »