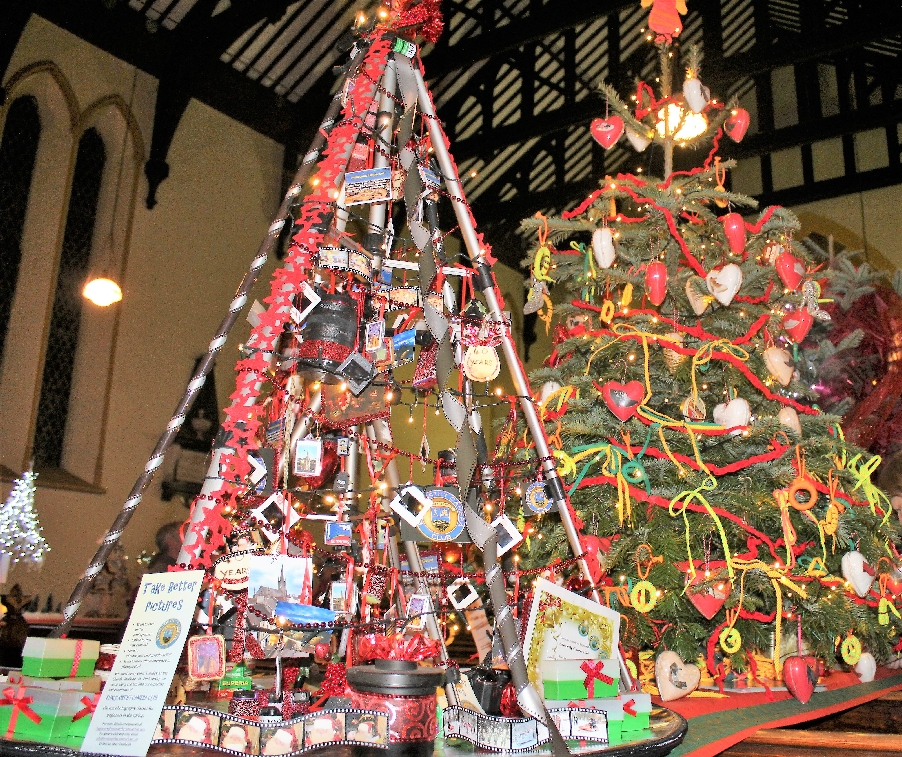 Christmas Tree Festivals will be held in St. Mary's Church, Enniscorthy and St Canice's Cathedral, Kilkenny again this year.
This is what the Reverend Nicola Halford has to say about theirs:
"We are excited to be once again hosting a Christmas Tree Festival in St. Mary's Church of Ireland, Enniscorthy. The festival will take place from Friday 30th November – Sunday 9th December.
The festival's aim is to create a community celebration of Christmas and at the same time to raise funds for both St. Vincent de Paul and our own church fund.
The Festival seeks to tell the story of Christmas and the story of our local communities through the medium of Christmas trees. Each tree will be uniquely made or decorated to tell its part in the story. Visitors will journey through the Christmas story as told by Christmas trees through lights and decorations whilst viewing trees that bring them to the very heart of our local community.
We are looking forward to seeing what incredible trees will be produced this year. In the past few years we have had Christmas Tree's made out of library books, coat hangers, farm wire, toilet roll holders and even tyres. A wonderful show of creativity from our local community."
ST CANICE'S
St Canice's Christmas Tree Festival: This wonderful exhibition of a variety of creative Christmas Trees takes place from Friday 7th December to Wednesday 12th.  It will be an impressive community event and there will also be a craft stall at the Cathedral and coffee available too so please come along and enjoy.