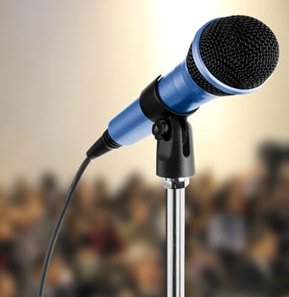 Medieval Nunneries in Ireland
A lecture by Tracy Collins to the Waterford Archaeological and Historical Society
The Waterford Archaeological and Historical Society lecture season for 2017 and 2018 continues on Friday 20th October with a lecture at 8 pm in the Parnell Room, Granville Hotel, Meagher Quay, Waterford by Dr Tracy Collins titled 'Medieval Nunneries in Ireland'.
This lecture will discuss the evidence for female monasticism in medieval Ireland, with a particular emphasis on the later medieval period (c. 1100-1540). Women religious were part of the Christianisation of Ireland perhaps the most famous being St Brigit at Kildare, although holy women, are associated with many early medieval ecclesiastical sites, including Lismore. With the reform of the church in Ireland in the twelfth century, nunneries were established and were affiliated to all major religious orders. One of the most important nunneries in Ireland was at Kilculliheen in Ferrybank. It was an Augustinian of Arroasian observance nunnery founded in the twelfth century by Dermot Mac Murrough. It subsequently had a number of influential Anglo-Norman benefactors, and it is thought to have been quite wealthy. The names of a number of its nunnery community are known from historical sources, perhaps the most infamous being Abbess Alicia Butler. Kilculliheen was suppressed in April 1540. At that time the nunnery buildings were in a fairly good state of repair, and the nuns controlled relatively extensive land and property. Unfortunately, nothing now remains above ground of this significant medieval nunnery. This talk will discuss what is known of the nunnery at Kilculliheen and place it in the context of the other nunneries known in the region and in the rest of Ireland.
Tracy Collins is a professional archaeologist and director of Aegis Archaeology, a Limerick-based archaeological consultancy. She holds a PhD from University College Cork and as part of that research undertook excavations at St Catherine d'Conyl, Co. Limerick, one of the best preserved medieval nunneries in Ireland. She has written about female monasticism in medieval Ireland and is currently preparing her doctoral thesis for publication. She is a member and former board member of the Institute of Archaeologists of Ireland, member and former chair of the Irish Post Medieval Archaeology Group, and secretary of the Royal Irish Academy's Standing Committee for Archaeology.
Tracy's 'day job' as a consultant archaeologist takes her all over the country. During the course of her work she noticed the many monuments marked as 'nunneries' on various historic maps. In the early 2000s two histories of women religious in medieval Ireland were published, both books mentioned archaeology but lacked any detail – Tracy's aim has been to attempt to fill this gap in our knowledge. Her studies have been influenced by the work of archaeologists working in other countries, especially research on medieval female monasticism, gender and monastic archaeology in England and Wales by Professor Roberta Gilchrist.
This lecture will be of interest to anyone interested in medieval history and archaeology, in particular the often overlooked role of women religious communities in the medieval Ireland. Admission to the lecture is €5 (students €2.50), but is free for members of the Waterford Archaeological and Historical Society. Details of the full programme of monthly lectures can be found on our Facebook page www.facebook.com/waterfordhistory/. New members are always welcome, the membership application form can be downloaded from http://www.waterford-history.org.