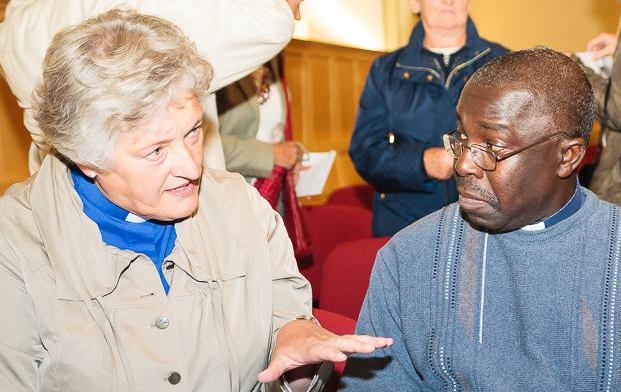 WEEK OF CHRISTIAN UNITY: THE LOVE OF CHRIST COMPELS US 

On 22 January, Waterford Cathedral will host an ecumenical service on RTE 1 at 11 a.m. inviting three choirs to join the Christ Church Cathedral Choir directed by Eric Sweeney:
The Waterford Male Voice Choir,
The Slav Orthodox Choir ( in Ukrainian national dress)
and the Choir of Newtown School.
"Anglicans, Roman Catholics, Methodists and members of the Orthodox, Redeemed Christian Church of God and Quaker communities will take part in the service.  The Dunmore East Christian Fellowship (Amish) community would have liked to take part but cannot attend that morning," says Dean Maria Jansson.
 "Our diversity will be celebrated and division repented. The service which will mark the 500th anniversary of the beginning of the Reformation Period was devised by the World Council of Churches on the theme of Reconciliation:  The Love of Christ Compels Us 2 Corinthians 5: 14-20  We will be taking over Studio 1 in RTE ( which normally hosts the Late Late) and pray that a sincere diversity of discipleship will enable the pulling down of the walls that divide us.  I believe in an ecumenical commitment that works 365 days a year, so always feel a bit uneasy about a token 'week' of Christian unity.   However, at times, it is useful  to gather and pray concertedly on the theme of Christian unity and understanding."